In Vacalia we've the Best Villas in Mallorca and Costa Blanca, not cause they're the most luxurious or the biggest, but cause we know how to offer each customer exacly what they're looking for.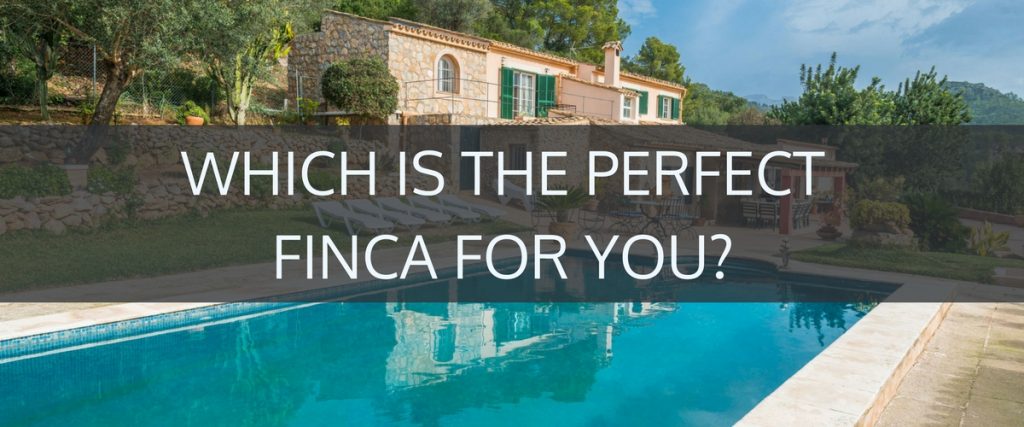 A villa might be huge and also might have jacuzzi, but in case you'd be traveling with kids, wouldn't it be better if the villa had play zone outside? Or maybe if you're a couple that deicdes to go for a trip to Mallorca or Costa Blanca, we're quite sure you'd prefer an intimate villa with all the amenities you might need (a jacuzzi here'd be right, ha?).
That's exacly what we're refering to. We've thousands of fincas and each one of them is made for a kind of traveler, so don't worry! If you're searching for a villa, Mallorca has it. In this post we'd like to introduce you our selection created thinking on the different kind of travelers there might be.
Bonviure, the Perfect Villa in Mallorca for couples
Bonviure is a gorgeous charming house for two people that are seeking calm and peace. We know there're days or times when you're not looking for nothing else but a place to be alone and observe how the world spins around. One of the best things Mallorca has is that it gives peace to whomever seeks it, and you, couples, will be more than please with it, for sure.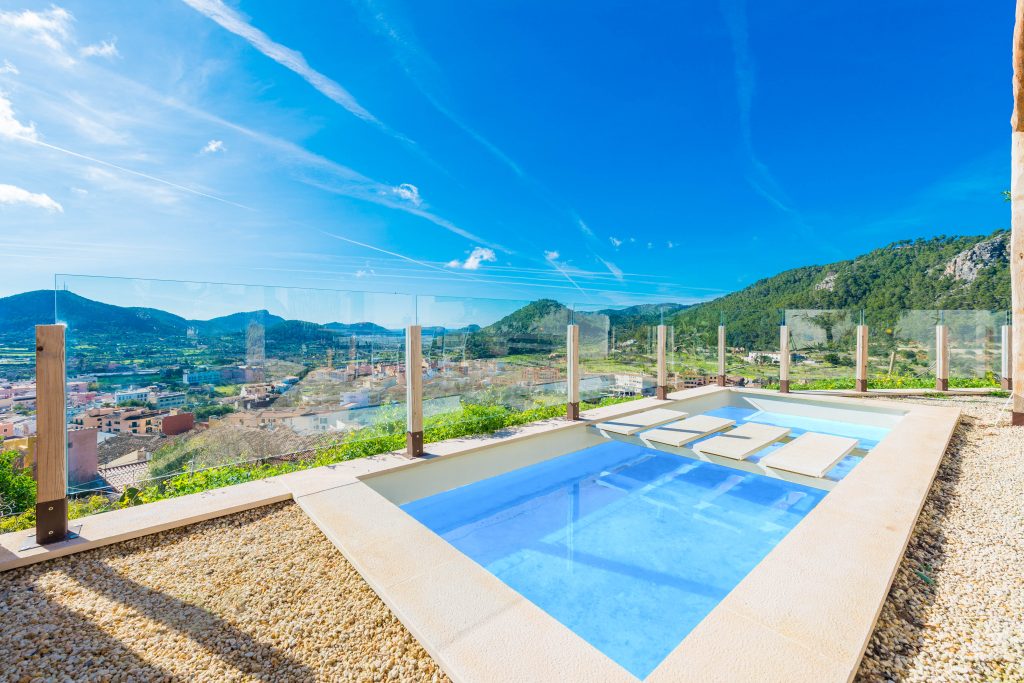 Bonviure is a combination of elegance and tradition. In its exterior you'll find a lovely design pool where you'll be able to refresh while looking at Andratx and the mountains that sorround it. When leaving the pool you'll be able to cook something in the barbeque located in the cute terrace. Talking for hours and not even realizing will be a fact in this dream house.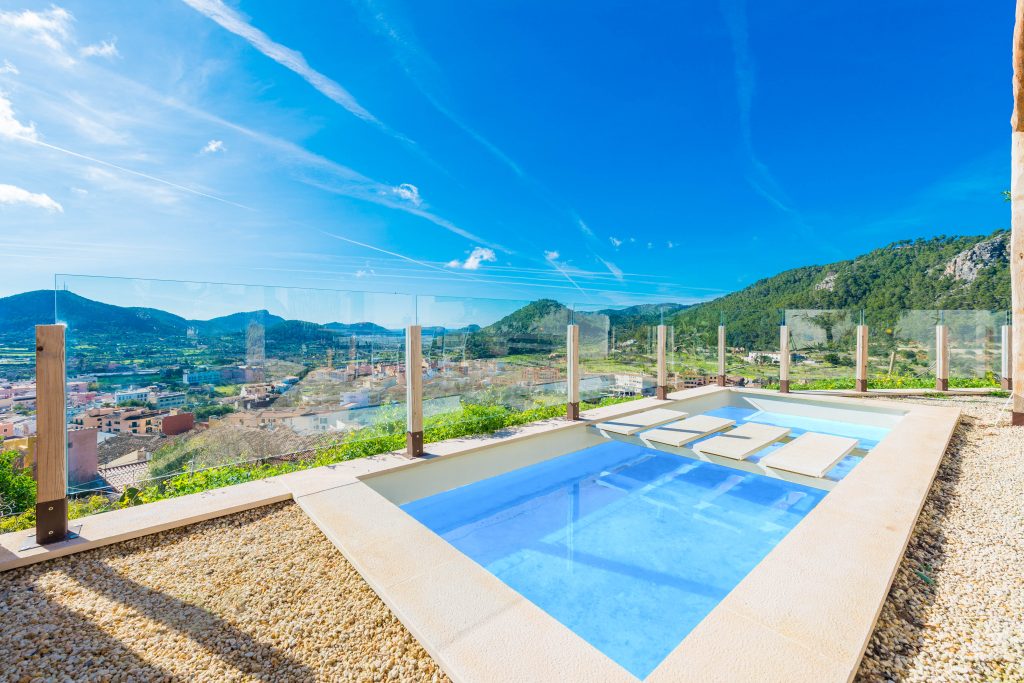 Once inside, you'll be able to enjoy an authentic home with a refined living-room, a fully equiped kitchen, bathroom and laundry-room. Besides, there's also a cute room with a double bed and a bathroom with shower, just like a small living room with sofa-bed for two.
This perfect house is also perfect for the cylcing and hiking lovers. Due to its location in the Serra de Tramuntana you'll be able to enjoy the inmesity of the main mountains extension of Majorca. Tale-towns and big woods will surround you to make it even a more exciting experience.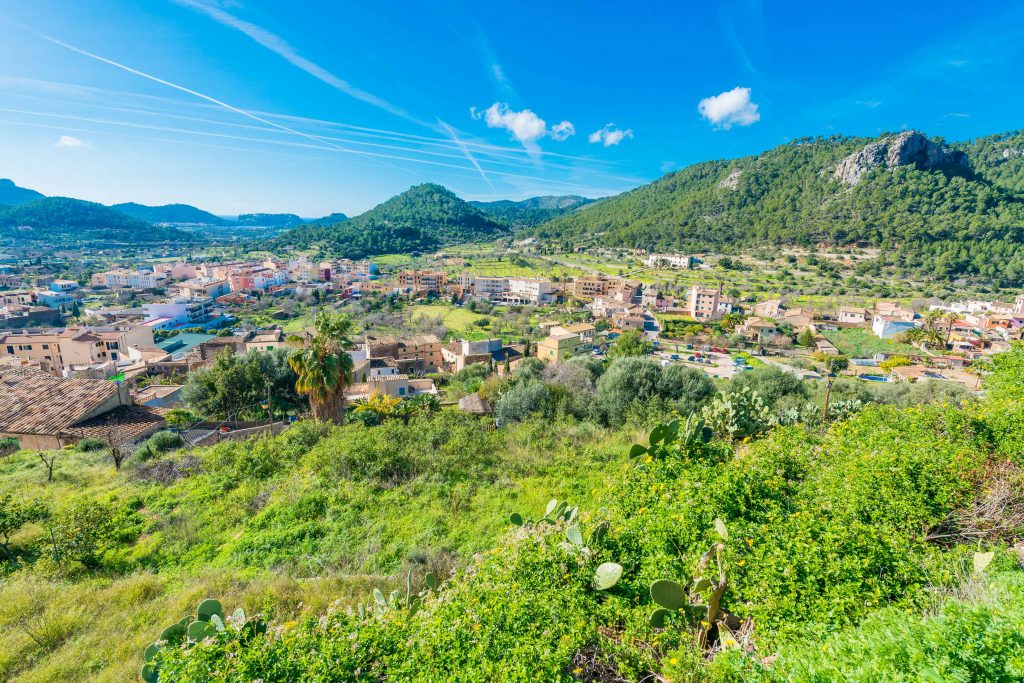 Enjoy your unique trip!
Son vent is the Perfect Villa in Mallorca for families
Son Vent is the place you'd love and need if you're coming to Mallorca in Family. A big villa with a small price with capacity for 6 people. We can ensure you that big and small, you'll all love staying here.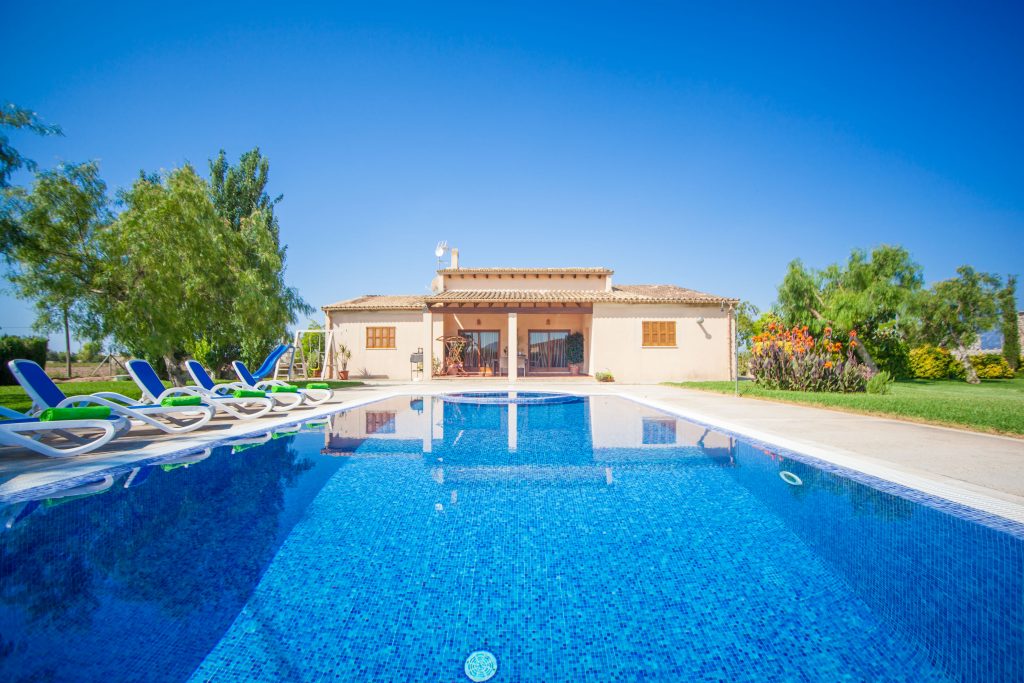 To begging with, only saying that the exteriors are wonderful.  A huge pool that also has jacuzzi will be amazing for kids and adults. Besides there're loungers and umbrellas where to have some rest, green grass and, for the kids, a playground where they'll be able to play for hours. If you'd like to enjoy a lovely dinner outside, there's a porch with all kind of furniture next to the barbeque. The finca has a full privacy so you won't have to worry about making or listening any noise.  Once you're inside the house, you'll be able to keep observing the wonderful views of the outside.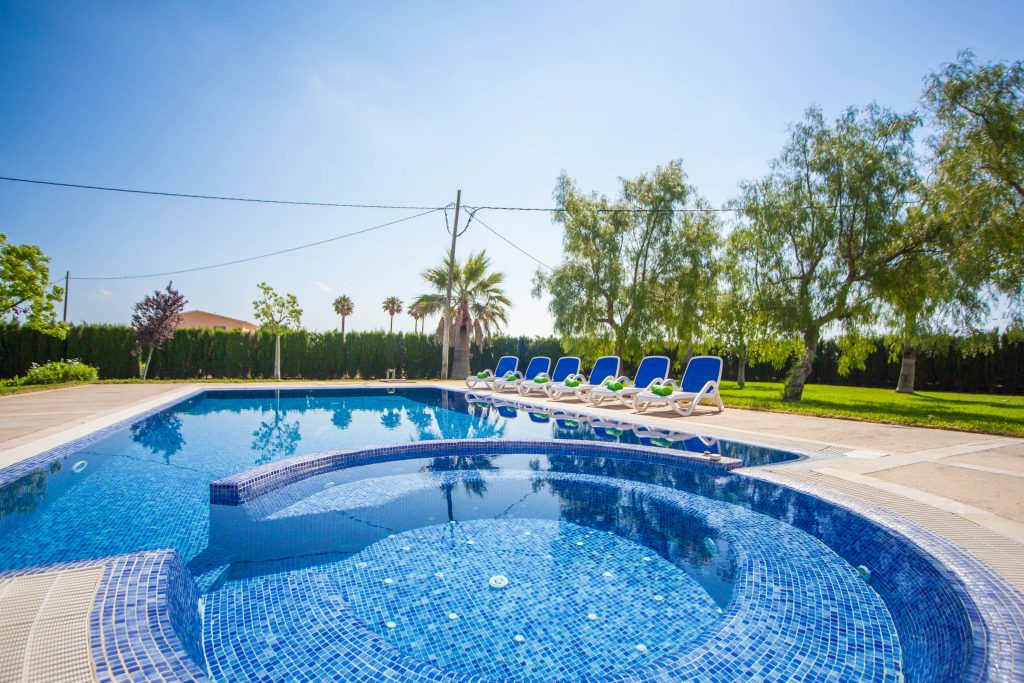 This lovely villa is located in Sa Pobla, one of the most important towns of Mallorca. This is a very rural town and with charming locals that will help you on anything. On Sundays you can go to the market where you'll be able to buy fruits and vegetables that are grown in Sa Pobla or in close towns. Besides, only 13km away there're Port d'Alcudia, Platja de Muro and Es Capellans (wonderful beaches with golden sand).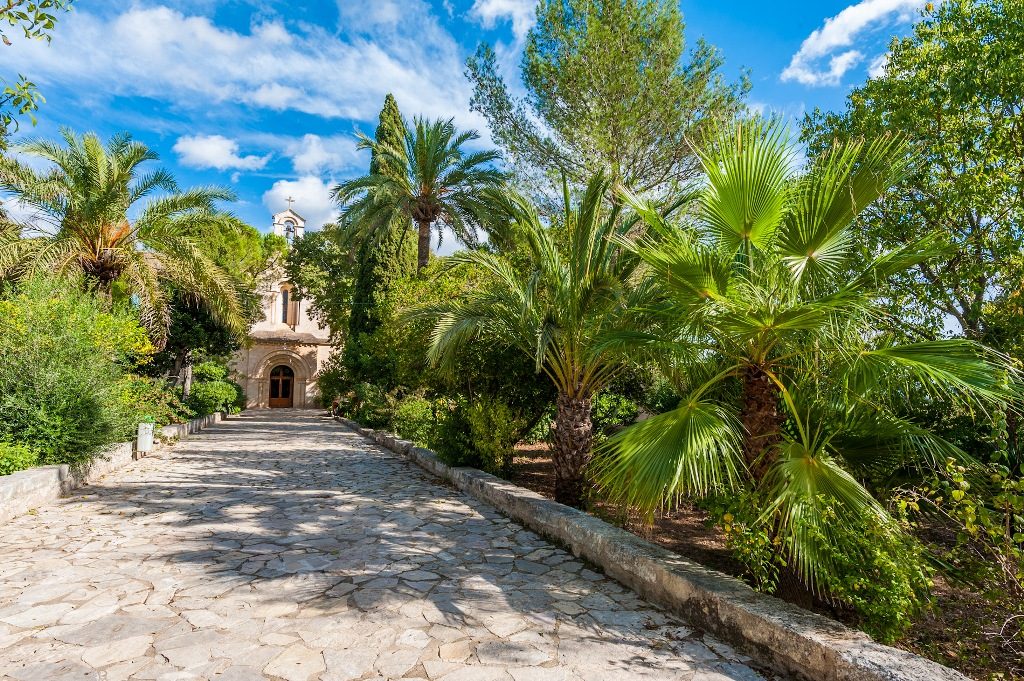 We'll be waiting for you, family!
Son Not is the Perfect Finca in Mallorca for pet-lovers
An agrotourism is always ideal for those who travel withn pets. In this charming spot of Mallorca you'll be surrounded of woods and fields, besides of a huge pool. This agrotourism is really big and there's plenty of space where your pets will be able to run or play.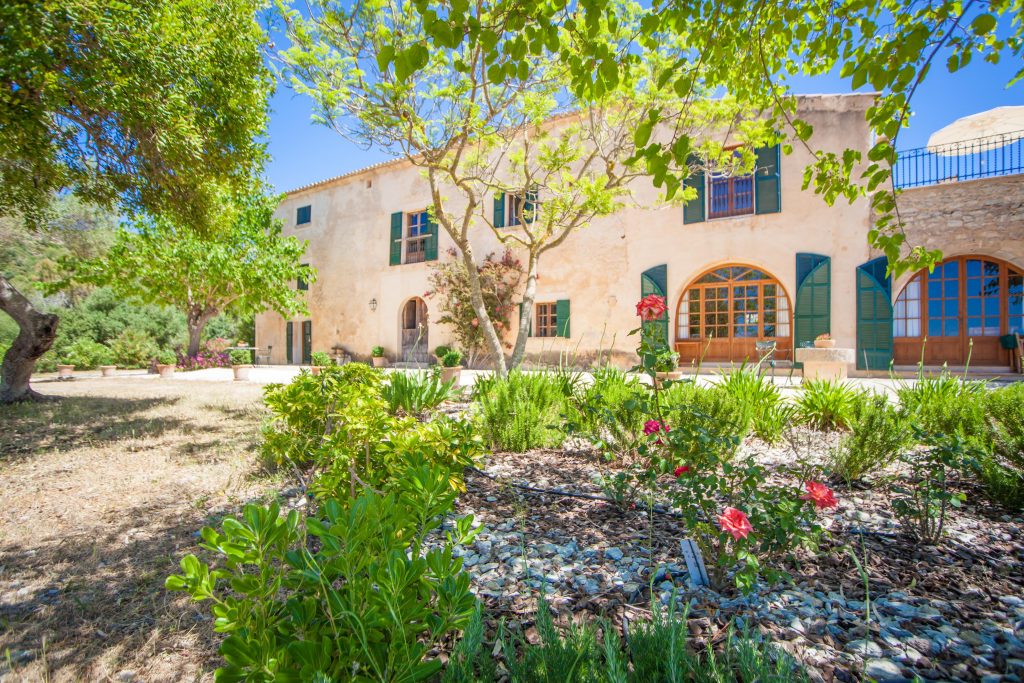 The apartment where you'll be staying has all kind of comodities that'll make your stay and your pet's unique. The agrotourism Son Not is located really close to Artà where you'll find all the services you might need. This charming town has caves such as the Artà caves and gorgeous beaches just 15km away such as Cala Mesquida.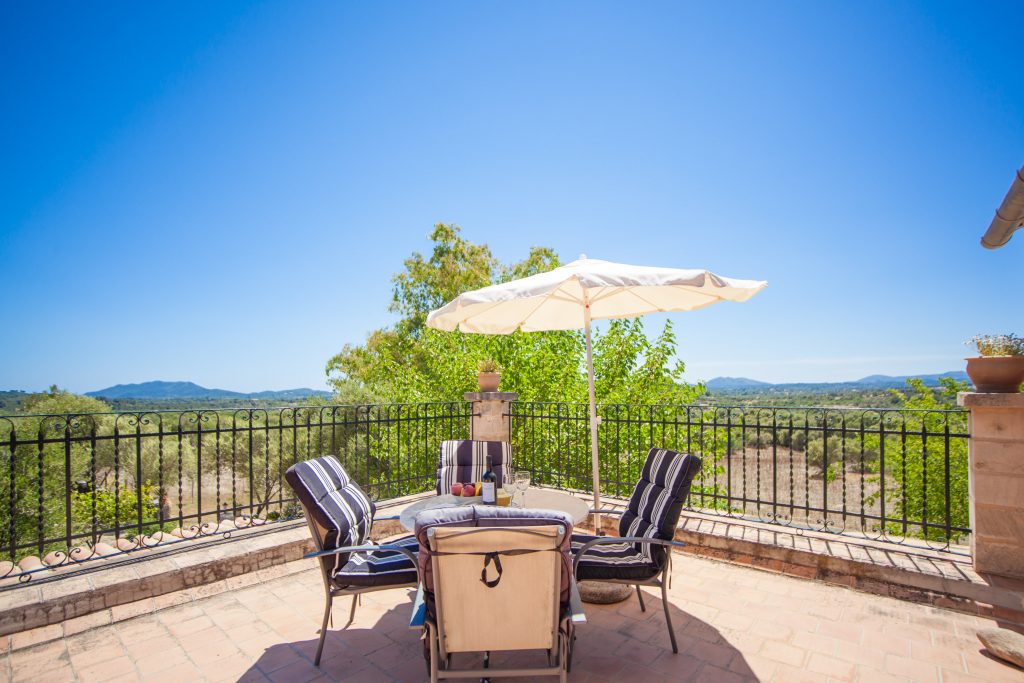 In conclusion, the perfect place to visit with your pet. We can ensure you plenty of space, laughs and a lot of fun!
Find your perfect villa in Mallorca
These are just some of the travelers categories and which is their perfect villa in Mallorca. Haven't find yours yet? Don't worry. We're going to be proposing experiences for different kind of travelers! We're sure you'll love them.