Escaping a few days or going on a holiday in Majorca to practice outdoors activities in the Serra de Tramuntana turns out the perfect plan for those who'd like to enjoy the best views of the island and nature itself.
This spot declared human heritage by the UNESCO is surprising due to its charming towns, breathtaking cliffs with views to the Mediterranean and a lot of outdoors activities for the whole family.
Those who visit Majorca and spend some of their holidays visiting the Serra de Tramuntana will also be able to go hiking and discovering new paths such as these 5 excursions in Majorca.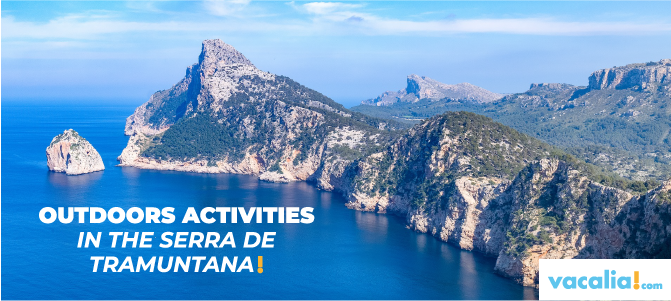 Outdoors activities in the Serra de Tramuntana in Majorca
Admiring a sunset in Sa Foradada or time traveling visiting an old XIII century castle, are just tome of the outdoor activities that can be done in the Serra de Tramuntana.
Sa Foradada
Sa Foradada is a peninsula located in Deià that owes his name to the big hole (18m) that crosses it.
If you'd like to practice some outdoors activities in the Serra de Tramuntana, we'd like to remind you to enjoy the breathtaking sunset that you'll see in this privileged spot while having a cocktail in its bar.
Really close from Deià there's Valldemossa, a famous town for its cartuja and their delicious Cocas de Patata. Really close from here there's a lovely country house with pool and amazing views to the Serra de Tramuntana. If you love having dinner on the outside, Alcoves is the perfect villa for you in Majorca.
A cycling route in the Serra de Tramuntana
Cycling has become an important activity in Majorca cause it allows people to discover some paths that they wouldn't be able to see, alone or in company.
A short cycling route (not more than 30km) that is perfect to get to know the prettiest zones of the Serra de Tramuntana is the one that goes from Playa de Muro to the Cabo de Formentor. The last one is the perfect scenery to take some pictures with the grandiosity of the Mediterranean in the back.
And if you're passionate about cycling, you'll like to know which are some of the best villas for cycling in Majorca.
Just 17km away from Cabo de Formentor, in between sea and mountain, there's Europe, a charming apartment in the center of Port de Pollença. The beauty that you'll be able to see from its terrace is from another world.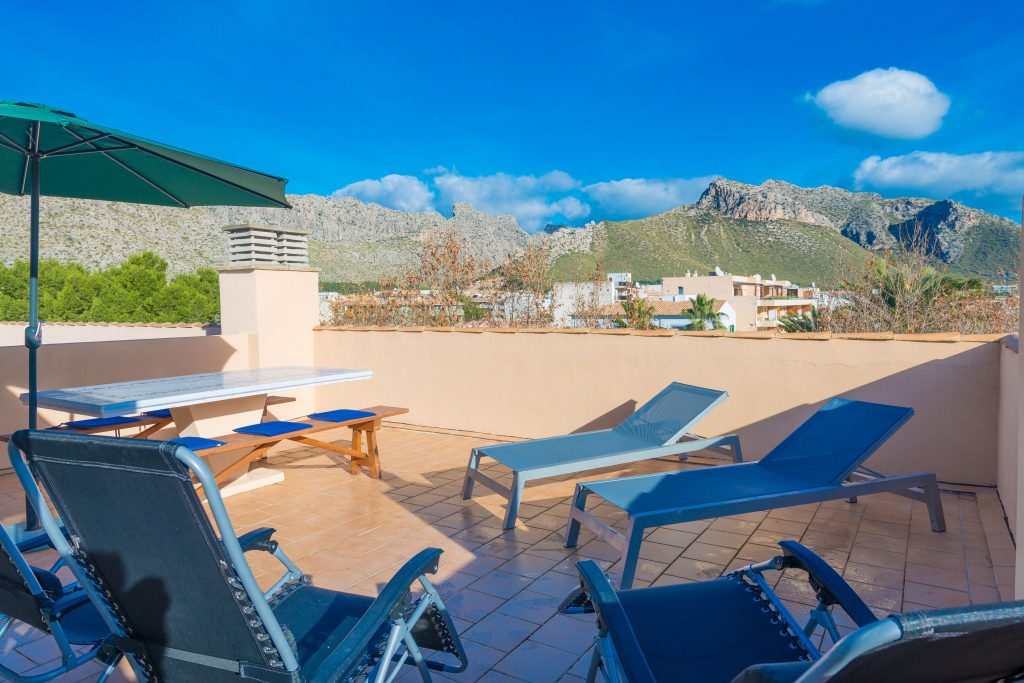 Hicking routes in the Castillo del Rey
In the north of Pollença there's the Castillo del Rey, a fort located 500 meters high that was built in the XIII century and that was occupied during the Roman era.
Visiting the Castillo del Rey will allow you to know better the history of Majorca and to enjoy at the same time some breathtaking views from Pollença's bay.
Even though you can get to the castle by car, there's also the chance to do a hiking route that lasts for 3 hours and a half.
On the other hand, this path can only be done on Sunday after asking for permission to the owners of the private finca Ternelles through Pollença's townhall.
Pollença's municipality surprises its visitors with breathtaking sea views and amazing holiday villas with private pool such as Campomar, where you'll be able to have some rest in one of its loungers and surprising your palate with a delicious barbeque.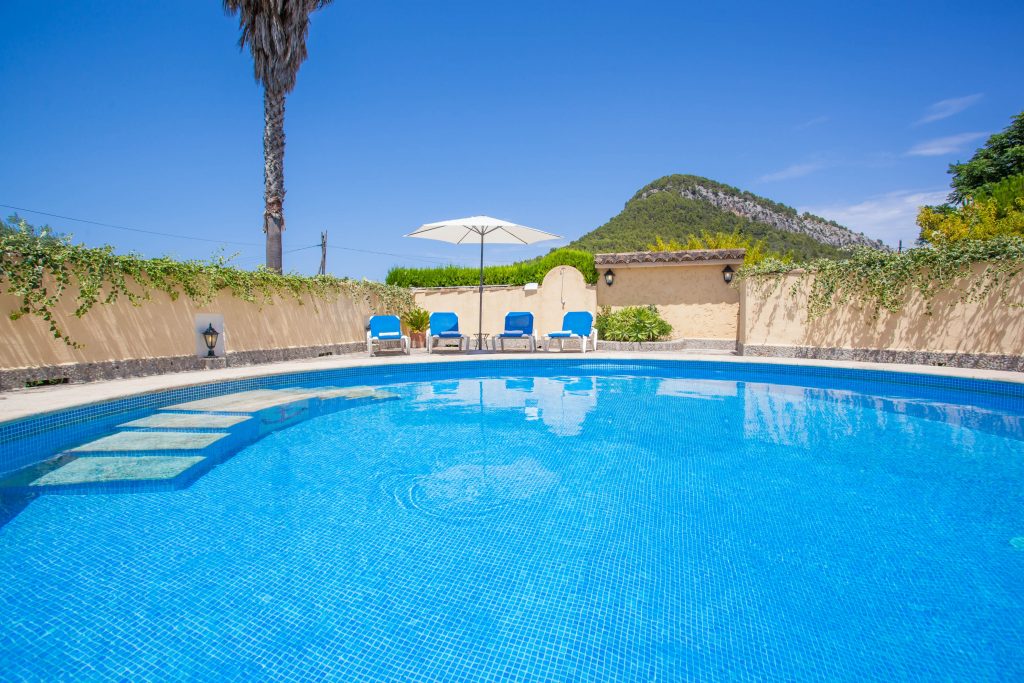 Hiking in the Fonts Ufanes
Ses Fonts Ufanes are located in Campanet municipality and were declared National Monument in 2001. These fountains offer a unique natural spectacle in Baleares because they offer a unique natural spectacle that, after it has rained a lot, the water comes to the outside in a very heavy way and, most of the times, suddenly.
A lot of people combine these outdoors activities in the Serra de Tramuntana with a worthbreak in some cozy villas such as Villetta, a 200 m2 located in Campanet.
A walk through Alfàbia gardens
To visit Alfàbia gardens you'll have to go to Bunyola, a municipality located in the Serra de Tramuntana where you'll find this old Majorcan house with an amazing garden.
The gardens combine a wide variety of ponds, palms and a space to discover the local animals from Majorca.
If you decide to do these outdoors activities in the Serra de Tramuntana, don't forget to book a holiday villa that's meant for you and has all the services you need to fully enjoy Majorca.
To get more inspiration about how to find the perfect villa in Mallorca, follow us on Instagram! There you'll find our Spotted House of the Week and a lot of suggestions to enjoy the island as you deserve.