Getting to know some tips to rent a holiday villa in Majorca will give you the chance to find the perfect place to stay and to enjoy everything that the island has to offer to you.
Thanks to these tips, you'll find the perfect holiday villa in Majorca easily and you'll get to live a unique experience either if you're traveling solo or if you'd like to go with your couple or in company of the whole family.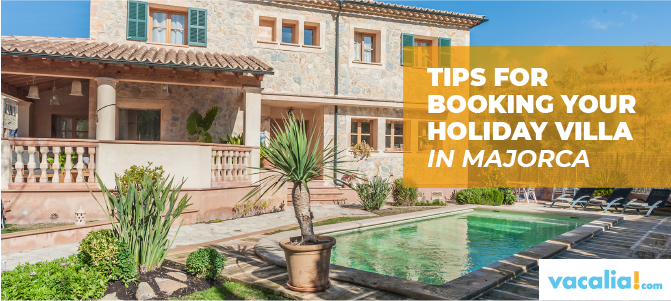 Tips to rent a holiday villa in Majorca
Majorca is an island located in the Balearic Islands that combine transparent water with mountain landscapes perfect to do some hiking or cycling.
Whenever your choice is, it will be important for you to follow some advices to book your perfect holiday villa in Majorca and turn your stay in the island in an exciting trip.
The perfect location
One of the main qualities of Majorca is that it has infinite charming spots all over the island, so it won't be hard for you to find the perfect location to stay at.
On the other side, it's important to have in mind the kind of trip that you'd like to do to chose the ideal place to stay.
For example, the center of Palma is the best choice for those who plan to visit the Cathedral, walk trough the Marina, go to museums and walk through amazing shopping areas on its main commercial streets.
For those who rather swim in white sand beaches and crystal water, renting a holiday villa in Majorca's coast turns into the perfect decision, while the Serra de Tramuntana villas are great for the tourists that chose to breath fresh air and hike, cycle or do other outdoor activities.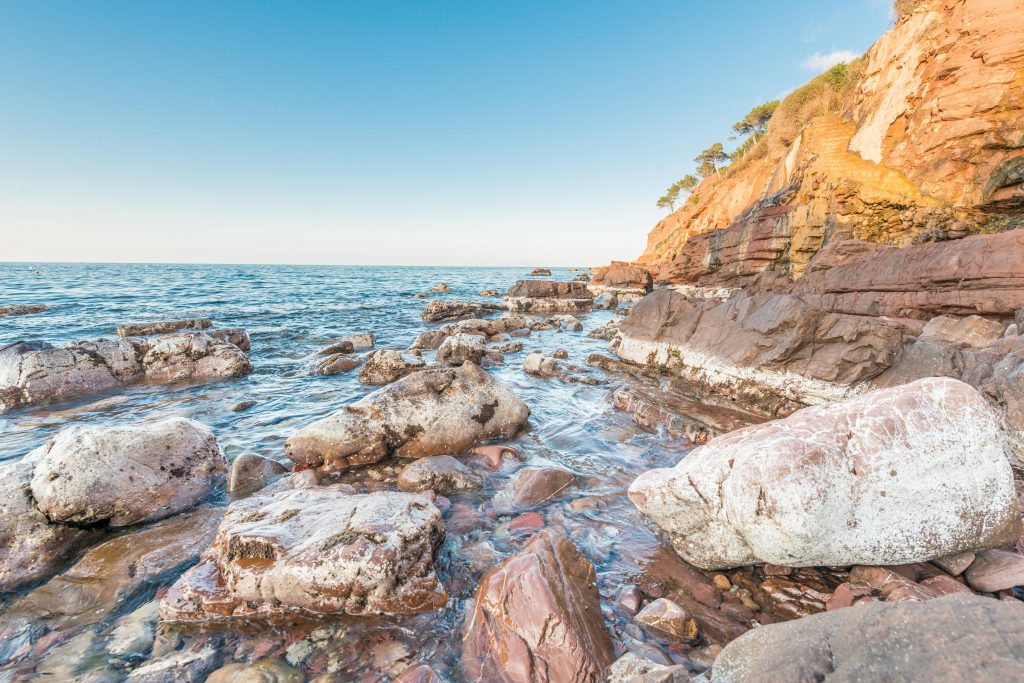 If you are still not sure whether to choose sea or mountain, remember that you can choose renting a holiday villa in Majorca that shares beach and nature staying in a house such as Siboc des Canonge, located in the Serra de Tramuntana and really close to some charming coves such as Port des Canonge, Banyalbufar, Estellencs and Cala Deià.
The best holiday villas offers in Majorca
If you're looking for advices to choose a holiday villa in Majorca and you'd like to find a very special villa at the best price, we highly recommend you to visit our villas and fincas at special prices in Majorca that you'll find in our website.
One of the holiday villas that you'll be able to rent with a special discount this week is Sa Mata Grossa, a country house with a 50 m2 private salt pool that you'll find in the cosy municipality of Campanet.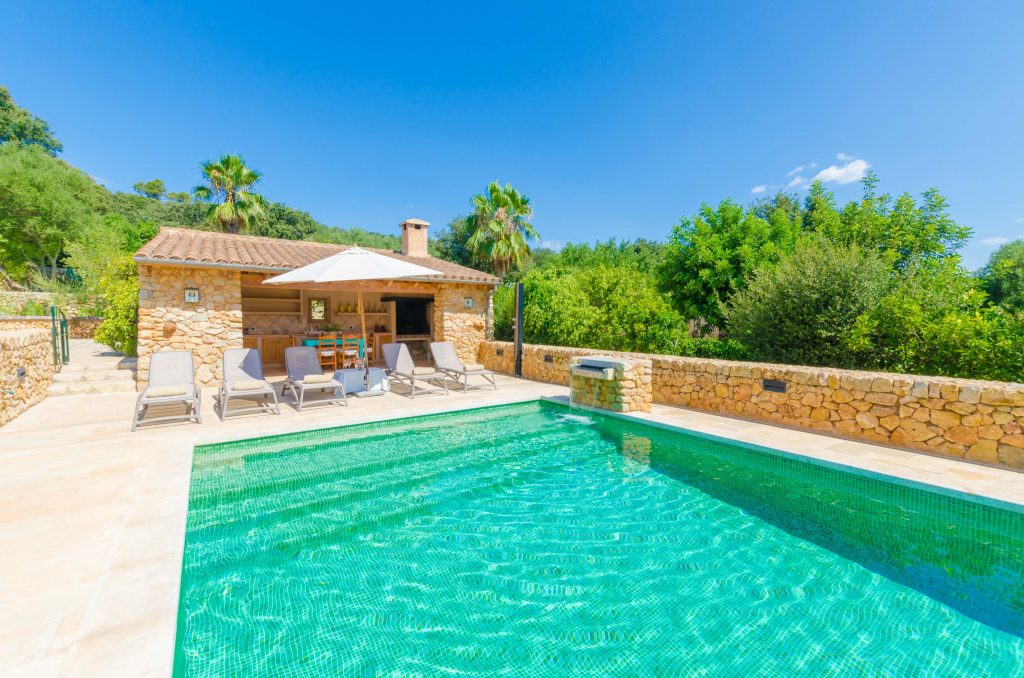 Rent a holiday villa in Majorca with children
Holiday villas in Majorca to enjoy with children offer everything that the families need to enjoy their stay the most and get the smaller ones to have fun while discovering the most beautiful spots of this paradise filled with beaches, mountains and authentic gastronomic delicatessens.
If you're going on a family trip, the best will befor you to choose a holiday villa with capacity for many people that have a big porch in where you'll be able to organize breakfasts, meals and family dinners.
And if, furthermore than that, you're holiday villa is close to the beach, the kids will enjoy in this wonderful area doing sandcastles and swimming in the calm waters of the island.
A holiday villa that has a a huge porch and that'slocated close to the sea is Duri beach, a villa from Sa Ràpita that offersamazing views to the sea and to the island of Cabrera.
Holiday Villas in Majorca for the bike lovers
Cycling is an activity that combines physical exercice and tourism and that allows you to discover the most amazing places from Majorca on top of a bike.
A fabulous bike route to enjoy some of the best Mediterranean views is the ones that goes through Santanyí, that starts and ends in this Majorcan municipality and has a duration of four hours aprox.
Really close from Santanyí there's Hort de Ses Basses,an amazing holiday villa with private pool for the cycling lovers located by EsTrenc, one of the most spectacular beaches from the island.
If you're going to rent a holiday villa in Majorca follow these steps and remember that Vacalia has the best holiday villas in the island so that your stay is unforgettable.