In this second part of the post, we'd like to introduce you to a few more perfect villas in Mallorca for those travelers who know what they're seeking. What about you? Which kind of traveler are you?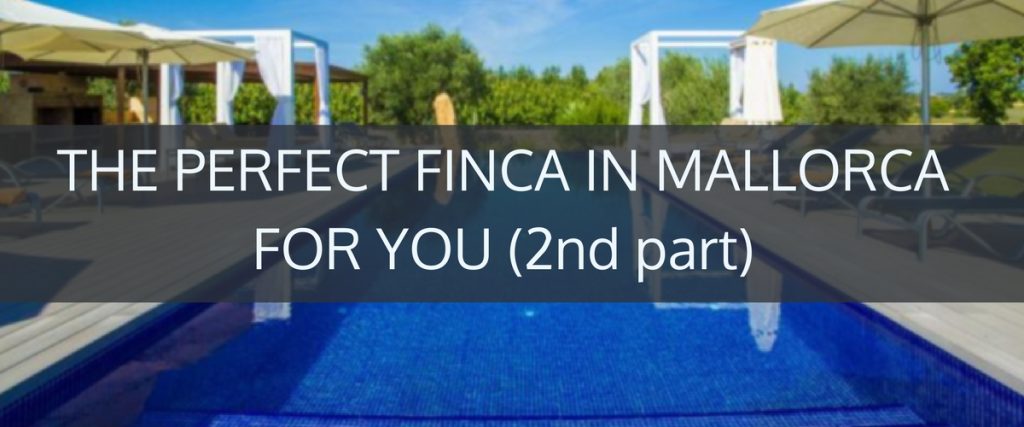 The perfect villa in Mallorca for luxury seekers
For those luxury seekers out there… we've got you. Sea views, more than 300 grass m2, a few terraces, Jacuzzi and 1000 house m2 all over the 3 different floors.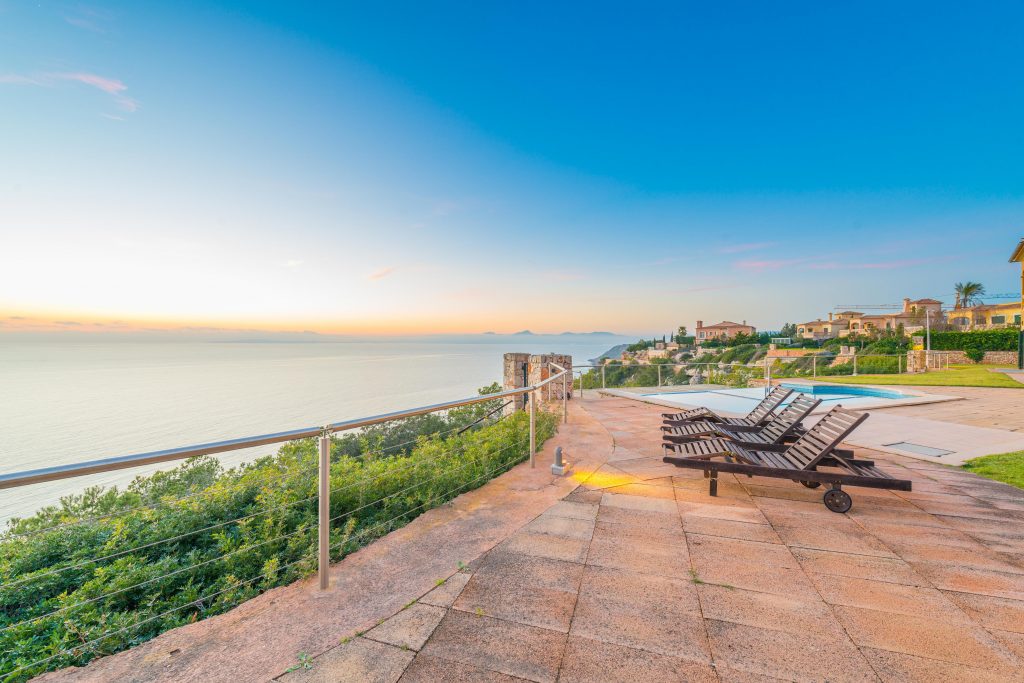 Exteriors are just wonderful. A 10x5m pool located next to the cliff is the perfect place to have a bath in while enjoying the Mediterranean views. Its is, indeed, the perfect villa in Mallorca for you.
Also, one of the terraces is also next to the cliff, where you'll be able to enjoy a nice glass of Majorcan wine while watching the sunset. In the interior it's heated pool with Jacuzzi, the big living room with views or one of the 5 charming bedroom will make you fall even more for this villa.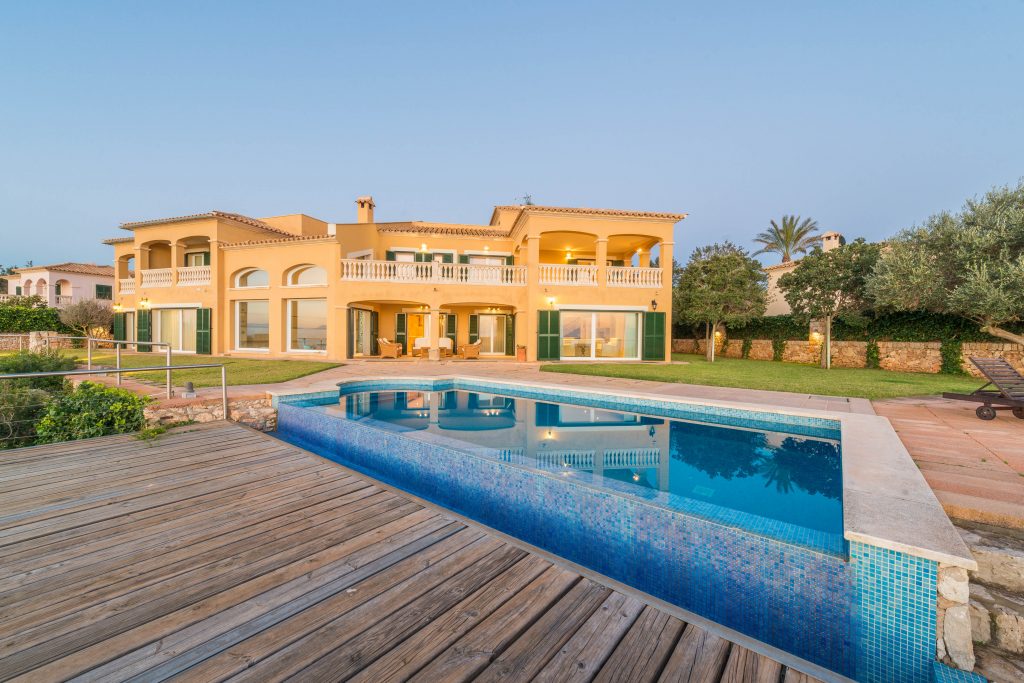 This house is located in Puigderos, a luxury residential complex located in Llucmajor. This complex has everything you need to make your holidays even greater. We can ensure you that if you're staying in this Villa you'll be able to enjoy one of the prettiest faces of Mallorca.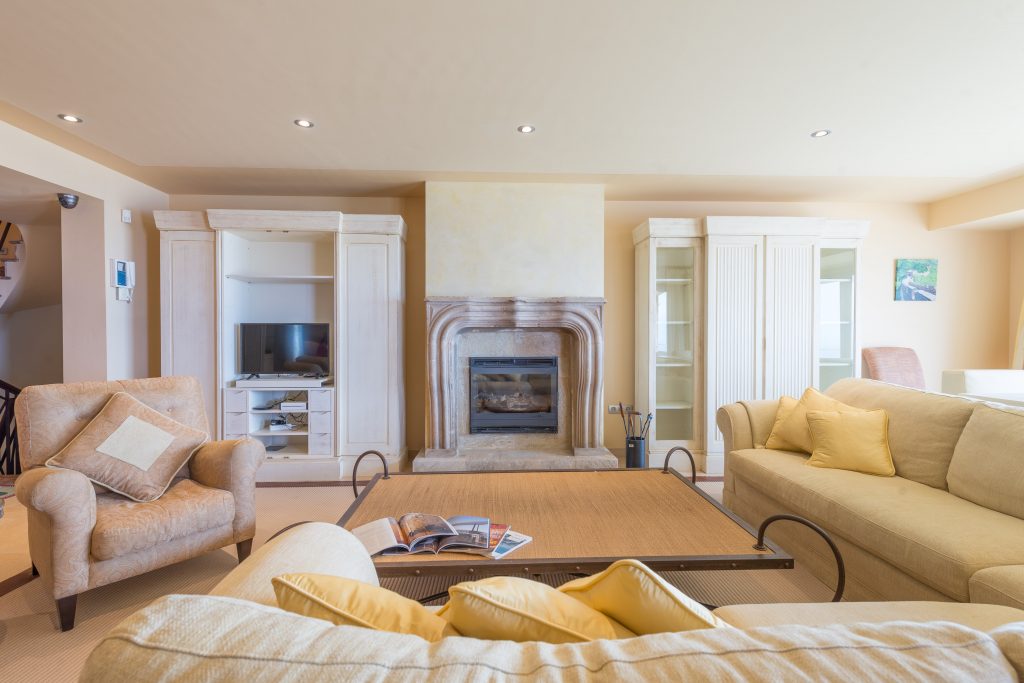 The perfect villa in Mallorca for those country lovers
Sa Falda is the perfect country house for those who're seeking intimacy and distance from the town-centers. This lovely Majorcan Cottage has some lovely exteriors that'll make you feel like in a dream.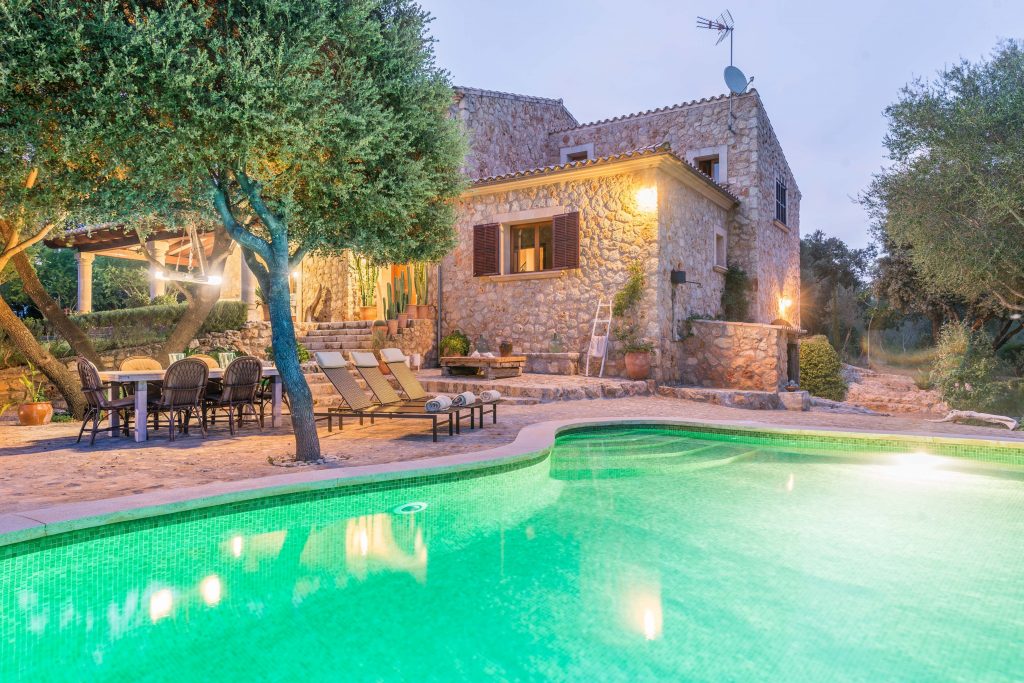 A private salty pool surrounded by a terrace and different wild trees will make you love the villa. Besides, you'll be able to enjoy the calmness in its Balinese bed while the kids have fun in its wide garden, playing basketball or in the ping-pong table. The villa has a modern-classic design, which gives it a unique touch. The details are what makes it a complete stylish villa.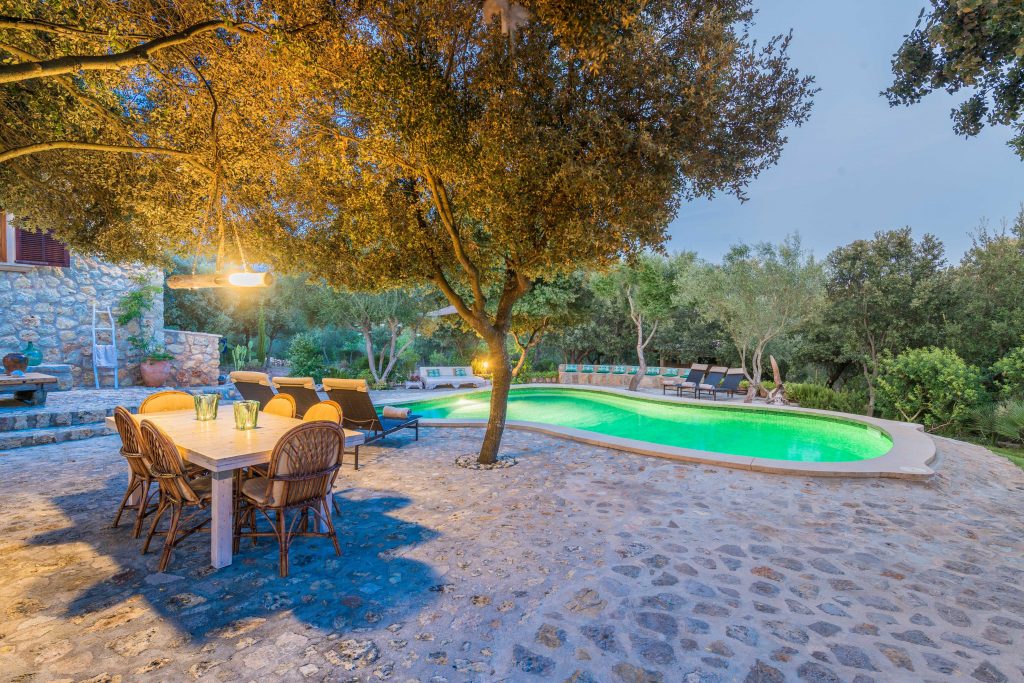 Besides, due to being surrounded by woods, it's the perfect place to go hiking or cycling in the Serra de Tramuntana. If you're staying here we can promise you that you'll enjoy a lovely trip.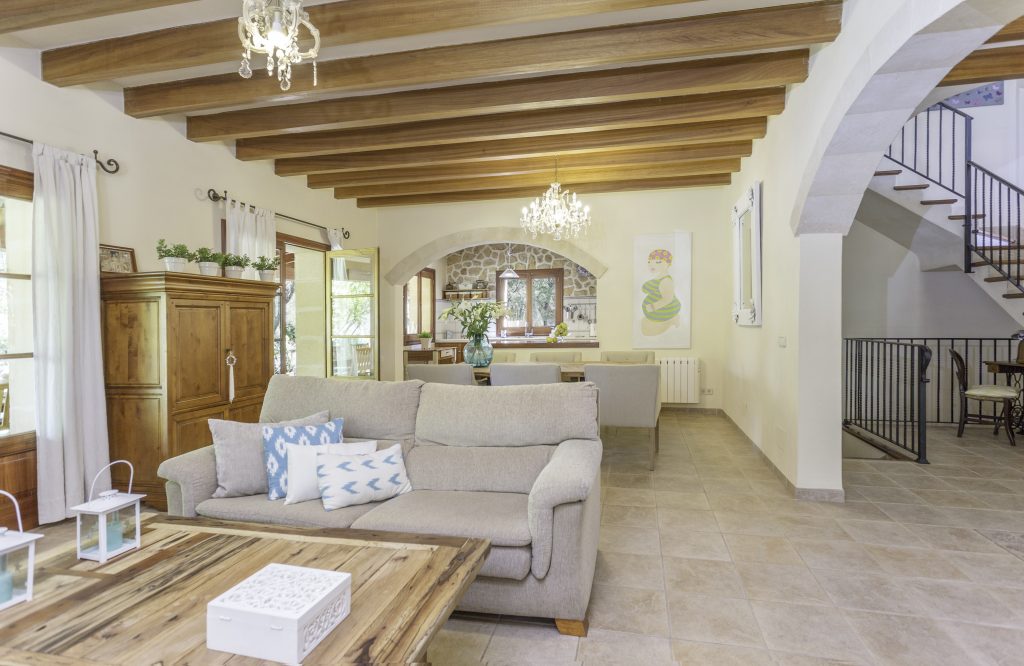 The perfect villa in Mallorca for the mountain lovers
Can Massana is the perfect villa in Mallorca if what you're seeking is the peace that hides in the Majorcan mountains. Located in the middle of the Serra de Tramuntana, this villa will offer you the possibility to spend your holidays in the middle of orange trees and fresh Mediterranean air.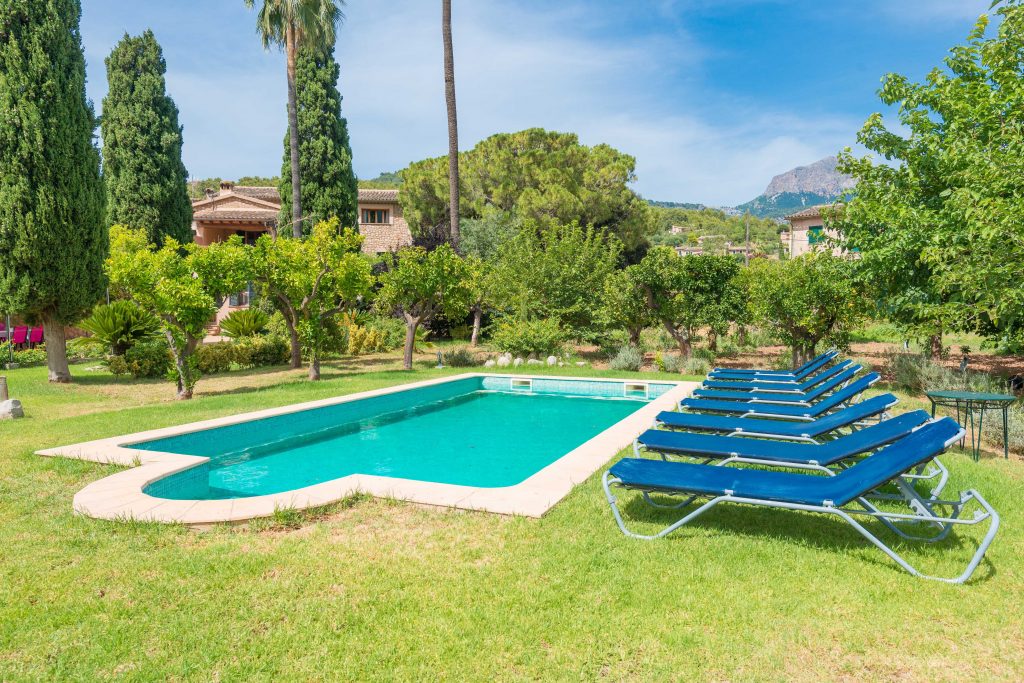 In this villa we've a huge private salty pool surrounded by eight hammocks where you'll be able to have a drink at noon and a wide terrace with barbecue where you'll be able to prepare the best meals.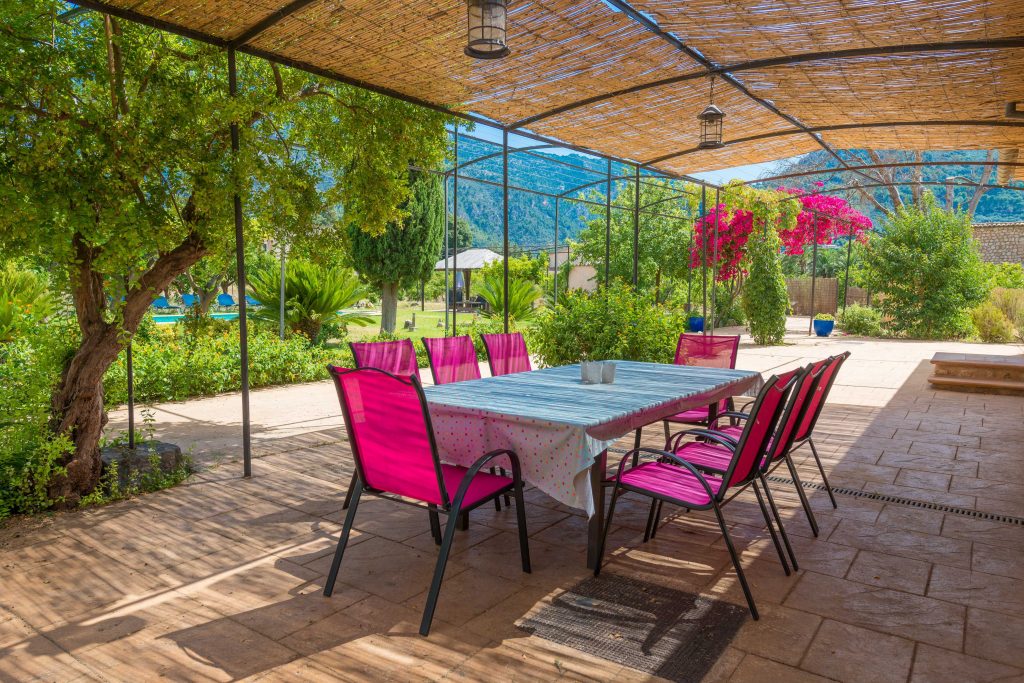 The house in the interior has a mix in between stately and rustic style that enhance the wood and the warm colors making you feel in a charming environment that'll make you enjoy each second you're there. This gorgeous villa is located in the outstanding valley of Sóller, a known town specially for their orange trees when they're blooming.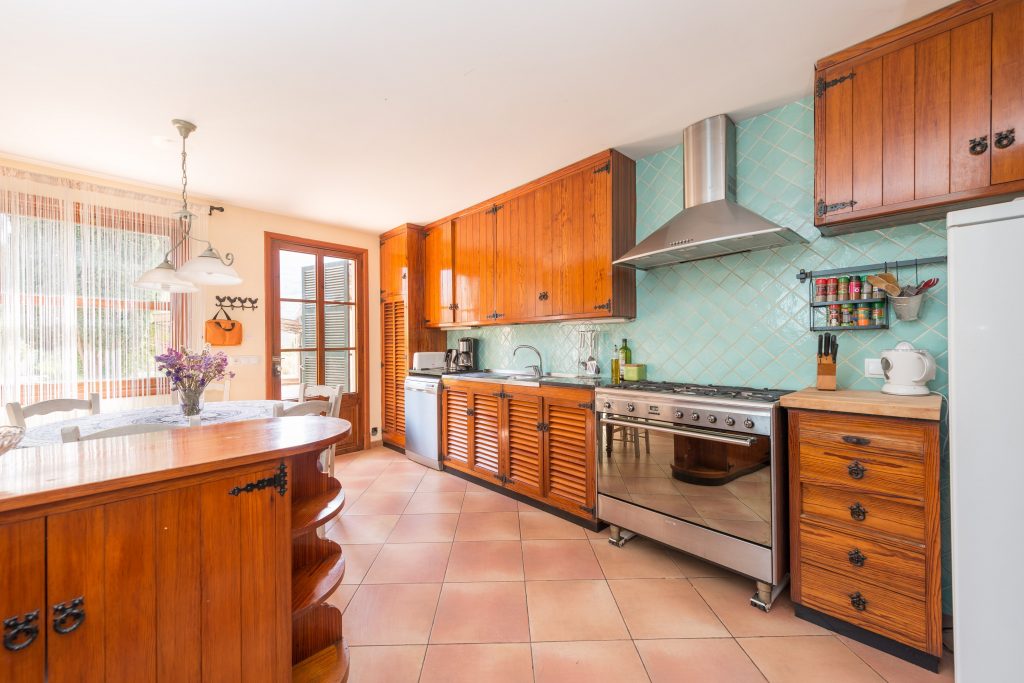 We highly recommend you this perfect villa in Mallorca if you're mountain lovers.
The perfect villa in Mallorca for sea lovers
If you're looking for a place to wake up everyday in front of the sea in one of the prettiest zones of Mallorca, then Ses Penyes Rotges is the perfect villa in Mallorca for you.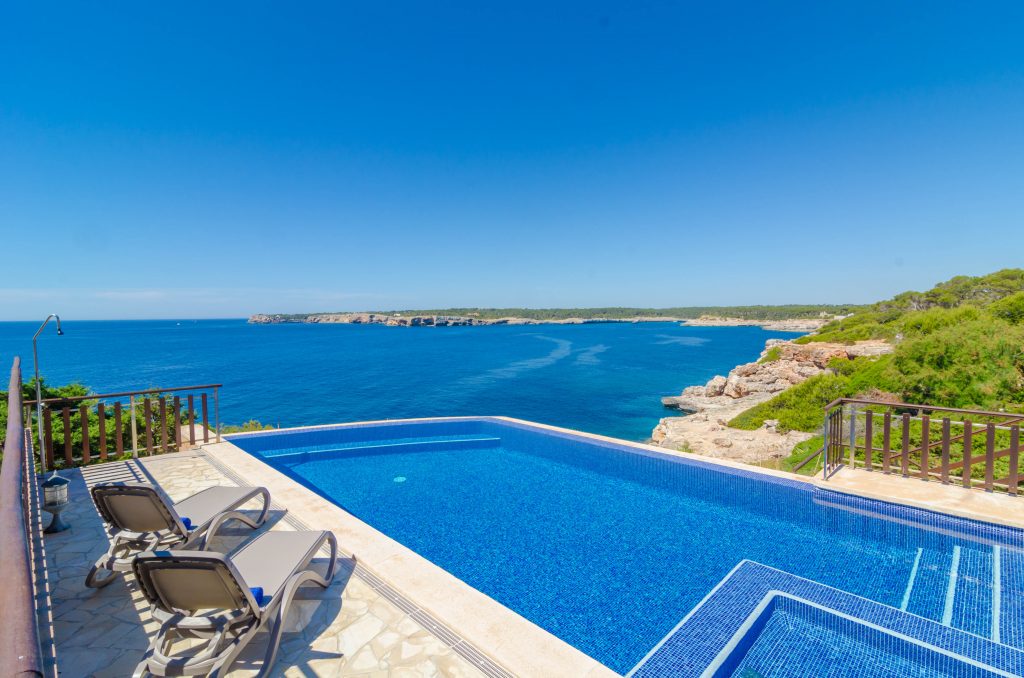 This lovely villa is located in Portopetro, has private access from the villa to the sea and has a wonderful infinite pool with Sea Views. Besides, this pool is ideal if you're traveling with kids since it also has a child-zone of 0.60m. Next to the pool there's also a terrace where you'll be able to have a sun-bath or enjoy the exterior of the house. In its porch you'll have a comfortable zone to have rest while reading a book or just taking a nap.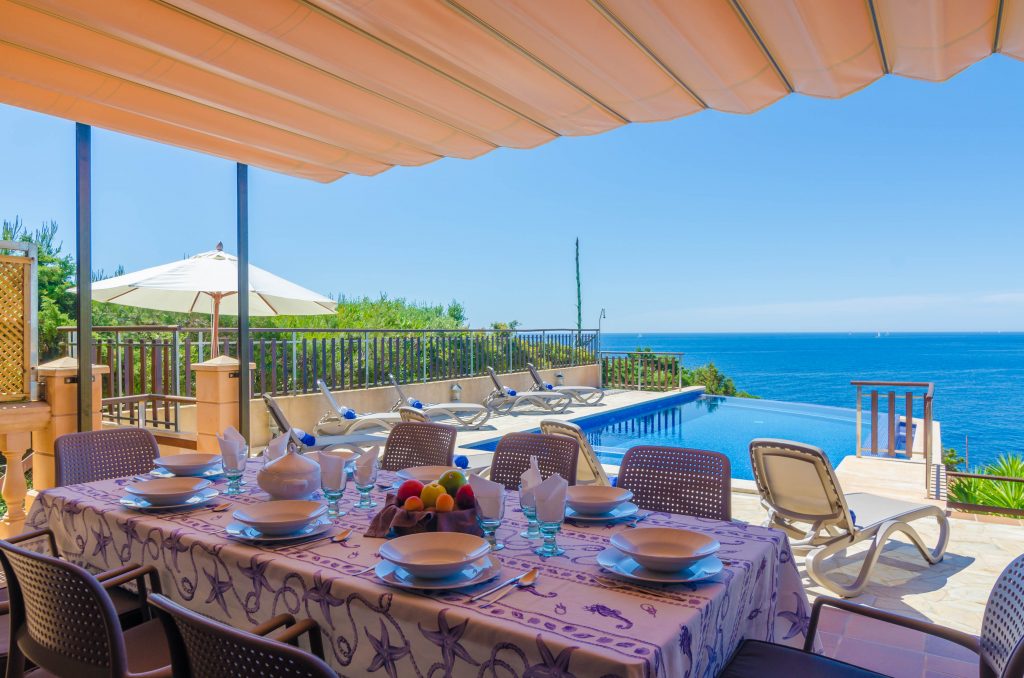 The villa has 320 m2 and in it we'll find everything we were looking for. From a fully equipped living room to charming rooms with air conditioned and three bathrooms. As per the surrounding, right next to Portopetro you'll be able to go to the Natural Park Mondragó, Cala Mondragó and Sa Barca Trencada, spectacular natural locations that'll make you won't want to go anywhere else in the island.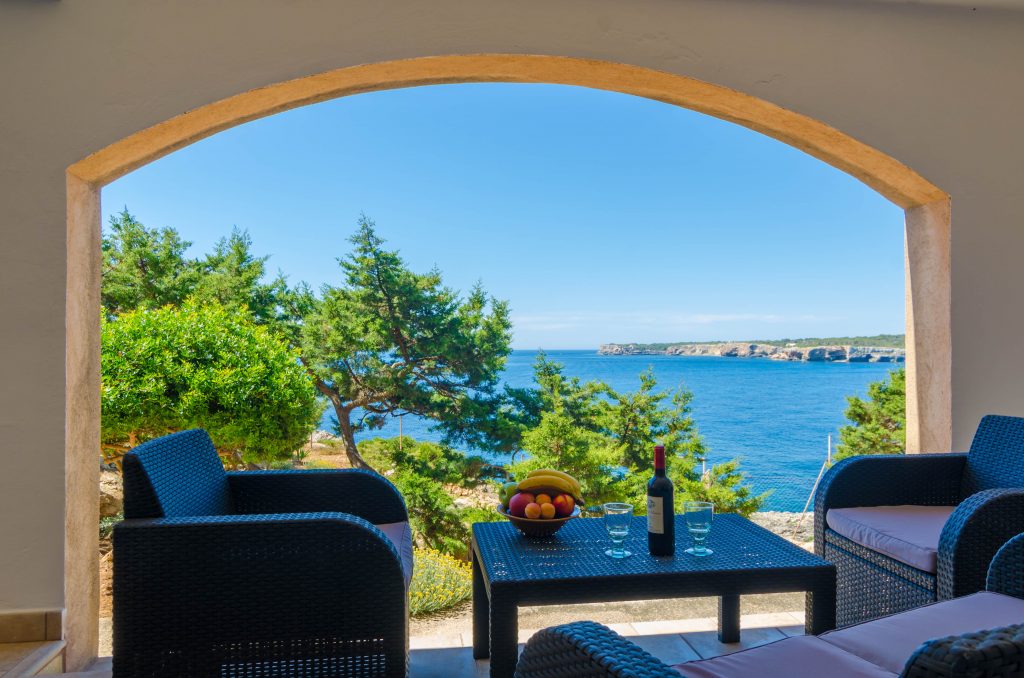 The perfect villa in Mallorca is just a click away from you
Have you already found it? We'll be waiting for you in Mallorca and we wish you the best of the trips!