Mallorcan traditional celebrations during June will allow you to discover better the island habits and to enjoy its gastronomy, its people and its lovely temperatures.
And even more when it's combined with villas with pool, ideal to refresh during hot weather and to enjoy such spectacular views as the ones from Can Corro, a holiday rental villa located in Alcudia.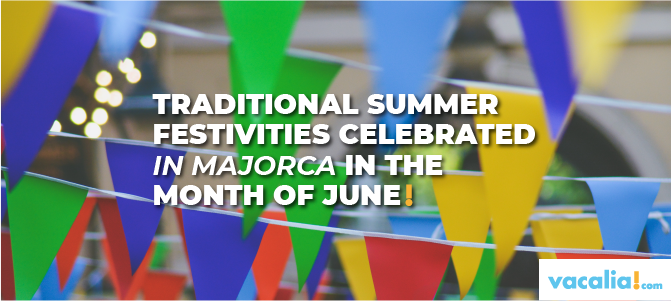 A property with these characteristics deserve a holidays that would allow you to enjoy the Majorcan traditional celebrations that are celebrating all over June in different towns from the island.
Majorcan traditional celebrations to enjoy during June
This island from the Balearic island has, during all year long, a wide variety of celebrations that you can't miss if you're going to rent a holiday villa in Majorca and you want your trip to be perfect.
Tapes amb tàperes, a tradicional celebration from Llubí
The caper, more known in the island with the name of "tàpera", is a traditional condiment from Llubí town, located in the center of the island.
During June, Llubí city hall organizes Tapes amb Tàperes, a very traditional celebration where different bars and restaurants prepare very elaborated tapas where the caper is the main star.
Pa amb oli fair, a traditional celebration from Montuïri
Thepa amb oli (bread with olive oil) is a traditional dish from Majorca that all the visitors should try and that is made from black bread, olive oil, natural tomato and different sausages such as sobrassada and cheese.
If you're going to take advantage of your stay in a holiday villa in Majorca to enjoy the summer celebrations during June, you can't miss the Pa amb Oli fair that happens in Montuïri and that cheers all the bars and restaurants from the town to surprise all the visitors with all kind of pa amb olis.

Once you have quenched your appetite with a delicious Pa amb Oli, we recommend you to enjoy a very well deserved rest in a holiday villa with private pool such as Banyaverda, a villa located in Montuïri that offers amazing views to the mountains.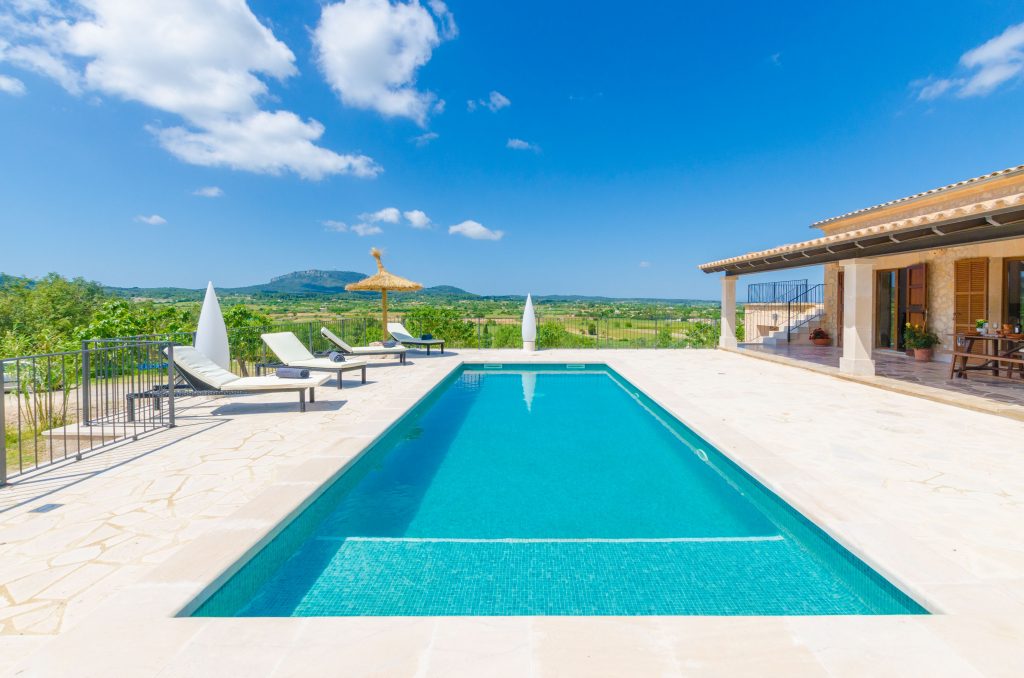 Herbs Fair, a traditional celebration from Selva
In the beginning of June in Selva there's the Fira de Ses Herbes (herbs fair), a celebration dedicated to the herbs and plants that during centuries have grown in this Majorcan municipality.
People who go to this faig have the chance to discover the different uses of the Selva's herbs in the kitchen, the natural medicine and the cosmetic products through an event that has turned into one of the most magic from the island.
The herbs and traditional plants from Selva are combined with some spectacular villas such as Rondalla, a villa with a salty pool totally private that is located in the feet of the Serra de Tramuntana.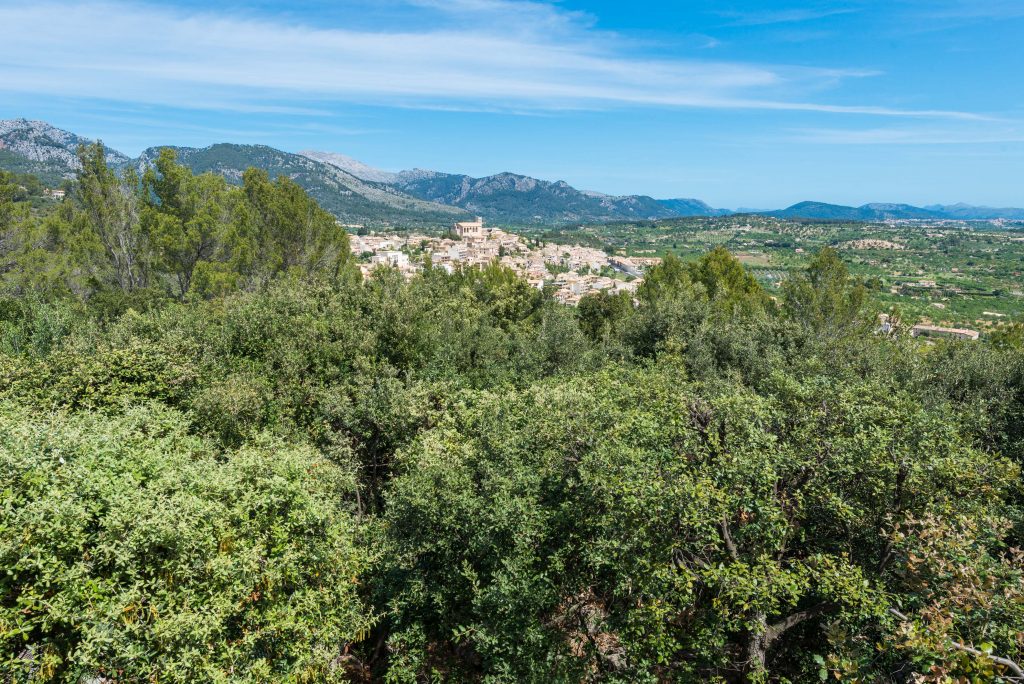 Sant Joan, a traditional celebration from different towns of Majorca
On June 23rd at night the Majorcan municipalities are filled with bonfires, dances and good wishes to celebrate the famous Sant Joan eve and welcome the summer solstice with a festivity filled with magic.
Some of the Majorcan towns that celebrate this holiday the most are Mancor de la Vall, Deià, Son Servera and Muro, from where Saint John is the patron. The capital of the island celebrates it too organizing a"correfoc", a traditional fest with demons and fire spectacles.
Dare and come to discover the Majorcan traditionalcelebrations during June and chose the best holiday villas in Majorca if you'dlike to enjoy an unforgettable trip.