Information about Cala Murta
Cala Murta is a small and beautiful beach located in Porto Cristo, Manacor. It is on the northeast coast of the island of Mallorca. It is known for its natural beauty and tranquility, which makes it a perfect place to relax and enjoy nature.
Cala Murta beach is quite small and is surrounded by rocky cliffs, which gives it an intimate and secluded feeling. It is ideal for those looking for a quiet and less crowded place to enjoy the sun and sea. It is also a great place for snorkeling, as its crystal clear waters are full of marine life.
Cala Murta beach does not have many services, but there are some options for eating and drinking near the beach. There are also some hiking trails in the area, making it ideal for those who wish to explore the natural beauty of the island.
In terms of access, Cala Murta is not very easy to reach by car, as it is in a remote area and the roads are narrow and winding. However, this is also what makes the beach more special and less crowded. The beach can also be reached by boat, which can be an exciting experience.
In short, Cala Murta is a beautiful beach in Mallorca that offers an authentic and peaceful experience in nature. If you are looking for a place to relax and enjoy the natural beauty of the island, Cala Murta is definitely a good choice.
Houses near Cala Murta
See our range of properties near Cala Murta
Villa murta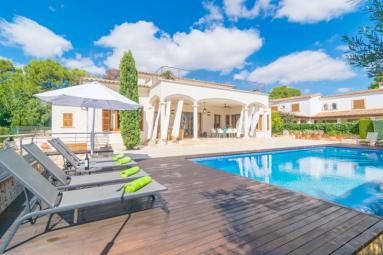 Porto Cristo, Mallorca
Pool

Air conditioning

Wifi

View

8
Places near Cala Murta
Other points of interest nearby Cala Murta
Back to top