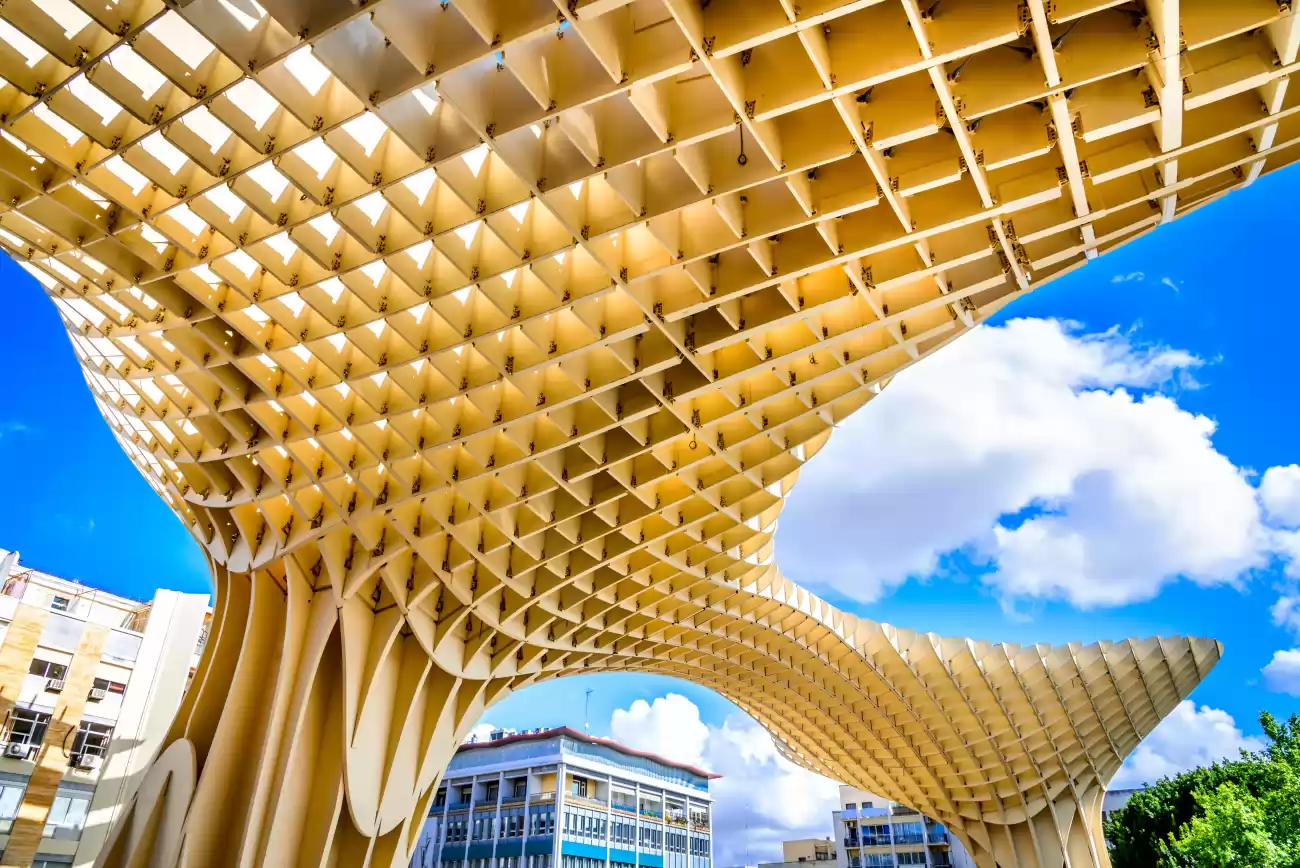 Popular destinations
Mallorca, Illes Balears, España
Valencia, Comunitat Valenciana, España
Málaga, Andalucía, España
Alicante, Comunitat Valenciana, España
Cádiz, Andalucía, España
Menorca, Illes Balears, España
Benidorm, Alicante, Comunitat Valenciana, España
Alcúdia, Mallorca, Illes Balears, España
Seville is a fascinating city with much to offer tourists.
Top rated holiday homes in Sevilla
Last minute houses in Sevilla
Seville is a beautiful city located in the Andalusia region of southern Spain. Known for its rich history and vibrant culture, Seville is a popular tourist destination all year round. In addition, the city has a wide variety of accommodation options for tourists, including Seville vacation rentals.
If you are planning a trip to this charming city, renting a holiday home is an excellent option for a comfortable and enjoyable stay. There are many options for holiday rentals in Seville, from small flats in the historic centre to spacious villas on the outskirts of the city.
The historic centre of Seville is the ideal place for tourists looking to experience authentic Andalusian culture. Here you will find narrow winding streets, lively squares and a wealth of historical monuments, such as the impressive Seville Cathedral and the Real Alcazar of Seville. Renting a flat in the historic centre will allow you to easily explore the tourist sites and cultural attractions, as well as enjoy the local gastronomy in the nearby bars and restaurants.
If you prefer a quieter and more relaxed atmosphere, consider renting a villa on the outskirts of Seville. Here you can enjoy the peace and quiet of rural Andalusian life, while being just a few minutes' drive from the city centre. In addition, many villas for rent in Seville have beautiful gardens and private pools, making them the perfect place for a holiday with family or friends.
In addition to its rich history and culture, Seville is also known for its festivals and popular celebrations. During the spring, the city hosts the famous Feria de Abril, a week-long festival that includes live music, traditional dances and delicious food. Another popular event in Seville is Semana Santa, a religious celebration that takes place throughout the city during the week leading up to Easter.
In short, Seville is a fascinating city with a lot to offer tourists. If you are looking for a place to stay during your holiday, consider renting a holiday home in Seville. Whether you prefer the lively atmosphere of the historic centre or the tranquillity of a villa on the outskirts of the city, you are sure to find the perfect option for you. Don't miss the opportunity to visit this amazing city!
Back to top