Information about Chiclana de la Frontera, Cádiz
Chiclana de la Frontera, on the coast of Cadiz, is a Spanish town with a wide range of tourist attractions and activities to enjoy during a holiday rental holiday in Chiclana de la Frontera. From its beautiful golden sandy beaches and crystal clear waters to its historical and cultural heritage, Chiclana de la Frontera is a perfect destination for those looking for a quiet and relaxing getaway.
If you are looking for a Chiclana de la Frontera holiday rental experience, you will find a wide selection of high quality holiday accommodation in the area to suit all budgets and travellers' needs. From villas and flats to cottages and accommodation with swimming pools, Chiclana de la Frontera has something for everyone.
In addition to its beaches, there are many other tourist attractions worth visiting in Chiclana de la Frontera. One of the highlights is the Torre del Reloj, an old public clock dating back to the 18th century. The Plaza Mayor, surrounded by restaurants and bars, is also an ideal place to spend a relaxing afternoon and enjoy the local gastronomy.
The town has several festivals and cultural events throughout the year, including the Feria de San Antonio, held in January, and the Carnival of Chiclana, held in February. In addition, golf lovers can enjoy one of the best golf courses in Spain, the Novo Sancti Petri Golf Club.
If you are a nature lover, don't miss the Laguna de la Paja Nature Reserve, which has a wide variety of birds and wildlife, and is an ideal place for hiking and cycling. You can also take a trip to the nearby hills of the Sierra de Cádiz, where you can visit charming villages and enjoy the stunning panoramic views.
In short, Chiclana de la Frontera is a holiday destination that offers everything you need for a perfect holiday rental holiday. With a wide variety of holiday accommodation, tourist attractions, cultural festivals and outdoor activities, it is no wonder that this coastal town is one of the most popular tourist destinations on the Cádiz coast.
Houses near Chiclana de la Frontera, Cádiz
See our range of properties near Chiclana de la Frontera, Cádiz
Jardines iro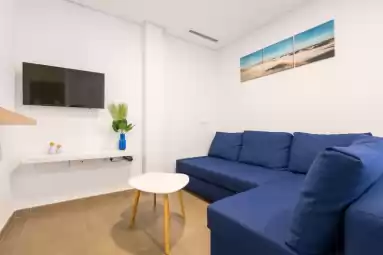 Chiclana de la Frontera, Cádiz
Places near Chiclana de la Frontera, Cádiz
Other points of interest nearby Chiclana de la Frontera, Cádiz
Back to top