Information about Dénia
Denia is a beautiful city located in the province of Alicante, in the Valencian Community. It is a coastal town surrounded by the Mediterranean Sea and the mountains of the Montgó mountain range. It is also a popular tourist destination due to its white sandy beaches, crystal clear waters and warm weather all year round. If you are looking for a holiday destination in Spain, Denia is the perfect place to enjoy an unforgettable holiday.
One of the best options to stay in Dénia is to rent a holiday property. Dénia has a wide variety of holiday rental options, from flats in the city centre to luxury villas with sea views. By renting a holiday property in Dénia, you can enjoy the privacy and comfort of a home away from home, while enjoying all the attractions the city has to offer.
The beaches are undoubtedly one of the biggest attractions in Dénia. Las Marinas beach is one of the most popular with tourists and locals alike for its crystal clear waters and fine sand. Furthermore, Les Rotes beach is ideal for diving and nature lovers thanks to its impressive cliffs and seabed. Both beaches have a wide variety of water sports to enjoy all day long.
Denia is also famous for its rich history and culture. The old town is a place to explore the cobbled streets and discover the history hidden behind every corner. The town boasts a 12th century castle, located on a hill overlooking the sea, which is a must-see. It is also possible to enjoy a wide variety of restaurants and bars offering typical dishes of the region such as paella or fresh Mediterranean seafood.
In short, Denia is an amazing tourist destination that offers a wide variety of entertainment and accommodation options. Renting a holiday property in Denia is an excellent option for those looking for privacy and comfort during their holidays. Beaches, history and culture are just some of the attractions this city has to offer, so don't miss the opportunity to enjoy an unforgettable holiday in Denia!
Houses near Dénia
See our range of properties near Dénia
Cascades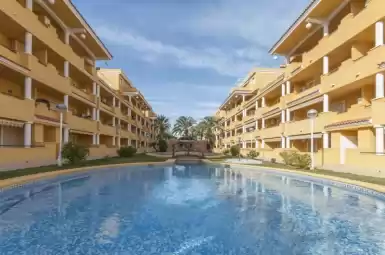 Dénia, Alicante
Places near Dénia
Other points of interest nearby Dénia
Back to top