Information about Playa Bil Bil, Benalmádena
Playa Bil Bil, located in Benalmadena, Malaga, is a true treasure on the Costa del Sol that offers visitors a perfect combination of natural beauty, modern amenities and exciting activities. If you are looking for a holiday rental in Playa Bil Bil, you will have the opportunity to enjoy an unforgettable holiday in this coastal paradise.
Playa Bil Bil is known for its beautiful stretch of golden sand and crystal clear waters. With its privileged location by the Mediterranean Sea, this beach is perfect for relaxing in the sun, taking a refreshing dip in the sea or simply enjoying a pleasant stroll along the shore. In addition, the beach has all the necessary amenities for a comfortable stay, such as showers, sun loungers and umbrellas.
If you are looking for a holiday rental in Playa Bil Bil, you will find a wide variety of options to suit your needs and preferences. From modern and comfortable flats to luxury villas with panoramic sea views, there is accommodation available to suit all tastes and budgets. Many of these accommodations are located within walking distance of the beach, giving you the convenience of easy access to the sand and sea.
Bil Bil Beach is also famous for the famous Bil Bil Castle, an impressive Moorish-style building built in the 1930s. This beautiful castle is located at the western end of the beach and provides a picturesque backdrop to enjoy the sea views. In addition, the castle houses a cultural centre that hosts art exhibitions, concerts and other cultural events.
For those looking for exciting activities, Playa Bil Bil offers a wide range of water sports and recreational activities. You can enjoy paddle surfing, kayaking, water skiing and parasailing, among other options. There are also numerous bars, restaurants and beach bars along the beach, where you can enjoy delicious fresh seafood dishes and local specialities while relaxing overlooking the sea.
In addition, Benalmadena is a popular tourist destination on the Costa del Sol offering a wealth of attractions and activities. You can visit the Parque de la Paloma, a beautiful park with lush gardens and a variety of wildlife, or enjoy a day out at Benalmadena's lively marina, known for its vibrant nightlife and fine dining.
In short, Playa Bil Bil in Benalmadena, Malaga, is a perfect destination for those looking for a holiday rental on the Costa del Sol. With its beautiful beach, a wide variety of accommodation options and a host of exciting activities, it offers an unforgettable experience for a dream holiday. Be sure to book your holiday rental in Playa Bil Bil and get ready to live unforgettable moments in this wonderful place.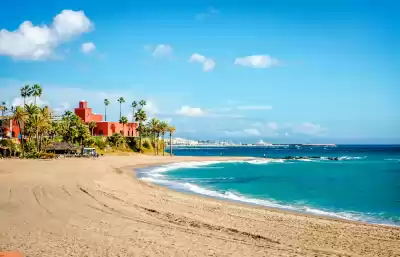 Houses near Playa Bil Bil, Benalmádena
See our range of properties near Playa Bil Bil, Benalmádena
Garceta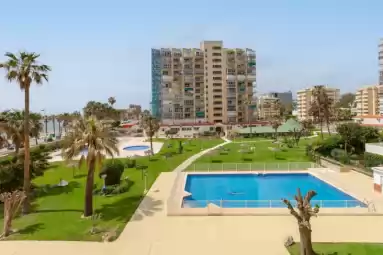 Benalmádena, Málaga
Pool

Air conditioning

Wifi

View

2+2
Places near Playa Bil Bil, Benalmádena
Other points of interest nearby Playa Bil Bil, Benalmádena
Back to top