Information about Playa La Caleta, Vélez-Málaga
La Caleta Beach, located in Velez-Malaga, is a true paradise on the coast of Algarrobo-Costa. With its crystal clear waters, golden sand and stunning natural surroundings, this beach has become one of the most popular tourist destinations in the region.
The beach stretches for several kilometres, offering visitors ample space to relax and enjoy the sun. Its waters are calm and shallow, making it an ideal place for swimming and water sports such as paddle surfing and snorkelling.
In addition to its ideal conditions for bathing, it has a wide range of services and amenities to guarantee an unforgettable experience. There are numerous beach bars and restaurants along the beach, where visitors can enjoy delicious fresh seafood dishes and refreshing drinks while enjoying the sea views.
For those looking for a little more adventure, there is also the possibility to rent boats and practice more exciting water sports such as water skiing or parasailing. In addition, there are several dive equipment rental companies that offer guided excursions to explore the stunning coral reefs and marine life in the area.
But it is not only known for its crystal clear waters and golden sand, but also for its stunning natural environment. Surrounded by cliffs and green hills, this beach offers spectacular scenery that invites you to take long walks and enjoy nature at its purest.
In addition, Playa La Caleta is located close to several tourist attractions, such as the Natural Park of the Sierras de Tejeda, Almijara and Alhama, where visitors can enjoy beautiful walking trails and breathtaking panoramic views.
In short, Playa La Caleta, is a must-see tourist destination for those looking to enjoy beautiful beaches, crystal clear waters and stunning natural surroundings. With its services and amenities, as well as its location close to tourist attractions, this beach offers everything you need for a perfect holiday. Don't miss the opportunity to visit La Caleta Beach and discover why it is one of the most popular destinations in the region.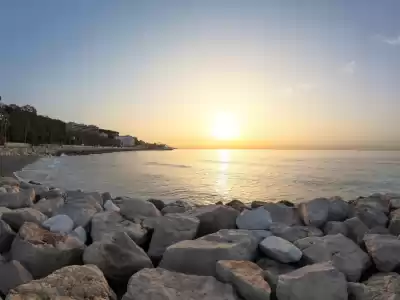 Houses near Playa La Caleta, Vélez-Málaga
See our range of properties near Playa La Caleta, Vélez-Málaga
Algarrobo costa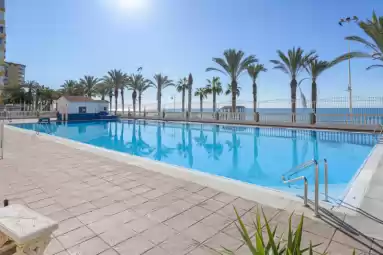 Algarrobo-Costa, Málaga
Pool

Air conditioning

Wifi

View

2+2
Places near Playa La Caleta, Vélez-Málaga
Other points of interest nearby Playa La Caleta, Vélez-Málaga
Back to top