Information about Playa Roche, Cádiz
Playa Roche is a beautiful and picturesque beach located in Conil de la Frontera, Cadiz. With its golden sand, crystal clear waters and stunning natural surroundings, Playa Roche is the perfect destination for those looking to relax and enjoy a tranquil atmosphere by the sea.
Stretching for approximately 1.5 kilometres, Playa Roche offers ample space to sunbathe, play and enjoy various water activities. Whether you want to take a refreshing dip in the sea, build sandcastles with your children or simply relax in the warm sunshine, this beach has something for everyone.
The privileged location of Playa Roche in Conil de la Frontera gives it a sense of privacy and tranquillity, away from the hustle and bustle of the town. Surrounded by stunning natural scenery, with cliffs and pine forests stretching along the coast, this beach is a true paradise for nature lovers.
In addition to its natural beauty, Playa Roche also has an excellent infrastructure to ensure a comfortable and enjoyable visit. There are nearby car parks available for visitors, as well as restaurants and beach bars where you can enjoy delicious local dishes, such as pescaíto frito (fried fish) and fresh seafood.
Water sports enthusiasts will find Playa Roche the ideal place for activities such as surfing, paddleboarding and kayaking. The gentle waves and sea breeze make this a popular destination for surfers. In addition, the beach has equipment rental services and surf schools, allowing beginners to learn and enjoy this exciting activity.
For those who prefer to explore the surroundings, Playa Roche also offers nature trails that wind along the cliffs and pine forests. These routes are ideal for walking, jogging or simply enjoying the panoramic views of the ocean.
In short, Playa Roche in Conil de la Frontera, Cadiz, is a dream destination for beach and nature lovers. With its stunning natural beauty, crystal clear waters and a wide range of activities to enjoy, this beach offers an unforgettable experience for those who visit. Whether you are looking for a place to relax in the sun or enjoy exciting water sports, Playa Roche is the perfect place to do so. Plan your visit to this wonderful beach and discover why it is one of the most popular destinations in the Cadiz region.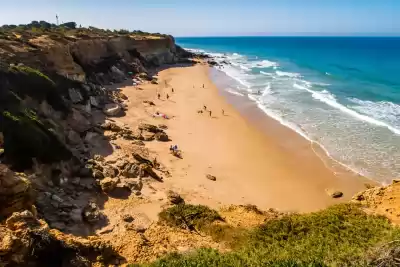 Houses near Playa Roche, Cádiz
See our range of properties near Playa Roche, Cádiz
El encanto de roche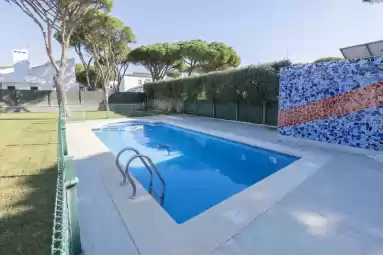 Conil de la Frontera, Cádiz
Pool

Air conditioning

Wifi

8
Places near Playa Roche, Cádiz
Other points of interest nearby Playa Roche, Cádiz
Back to top