Information about Porreres
Porreres is a municipality located on the island of Mallorca, known for its large production of wine and olive oil, this municipality is a popular tourist destination due to its charming old town and its rich history.
The historic center of Porreres is one of the oldest and best preserved on the island. The municipality has numerous churches and historic buildings, such as the church of Sant Bartomeu and the church of Mare de Déu dels Àngels, which date back to the 14th and 15th centuries, respectively.
The municipality of Porreres is also known for its wineries and oil mills, where some of the best wines and olive oils of the island are produced. Porreres wine is made from native grapes, such as Manto Negro and Callet, which gives it a unique and authentic flavor. In addition, the municipality has numerous restaurants and bars where you can taste the local products.
Another attraction of Porreres is its natural environment. The municipality has numerous trails and cycling routes that allow you to explore the beauty of the island. It is also close to some of the best beaches in Mallorca, such as Es Trenc beach, making it an ideal place for those who wish to combine culture and history with sun and beach tourism.
In short, Porreres is an ideal tourist destination for those wishing to explore the natural beauty and rich history of the island of Mallorca. With its charming cobblestone streets, historic churches and its wine and olive oil production, this municipality is an ideal place for those wishing to discover the authentic essence of the island. If you visit Mallorca, you cannot miss the opportunity to visit this charming village.
Houses near Porreres
See our range of properties near Porreres
Hort de can bou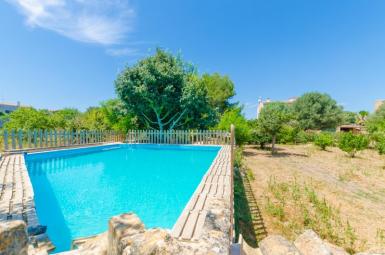 Porreres, Mallorca
Places near Porreres
Other points of interest nearby Porreres
Back to top