Information about Sa Coma
Sa Coma is a beautiful tourist area located on the east coast of Mallorca, in the Balearic Islands. It is a popular destination for tourists looking for a quiet place to spend their holidays on the beach.
In Sa Coma, you will find a wide variety of accommodation options, but if you are looking for a more personalised experience, holiday rentals in Sa Coma are the best option. Vacation rentals are an excellent option for those who wish to experience the local culture and enjoy a more comfortable and private stay.
There are a number of holiday rental options in Sa Coma, from flats to luxury villas. Many of these accommodations offer stunning views of the Mediterranean Sea and are equipped with all the modern comforts you need to enjoy your holiday to the full.
As well as the beach, Sa Coma offers a wealth of activities and places of interest to explore. You can enjoy boat trips along the coast, practice water sports such as windsurfing and kitesurfing, visit the nearby Mondragó Natural Park or explore the beautiful landscapes of the Serra de Tramuntana.
In terms of gastronomy, Sa Coma offers a wide variety of restaurants and bars, where you can sample delicious local cuisine and enjoy cocktails and refreshing drinks. Nearby restaurants also offer vegetarian and vegan options.
In short, Sa Coma is a stunning holiday destination for those looking for a relaxing beach holiday. With a wide variety of holiday rental options and a wealth of activities and attractions, it is the perfect place to experience the beauty and culture of Mallorca. Don't hesitate to look for holiday rental options in Sa Coma to ensure you have a comfortable and personalised stay in this beautiful holiday destination.
Houses near Sa Coma
See our range of properties near Sa Coma
Sa coma (llampúdol)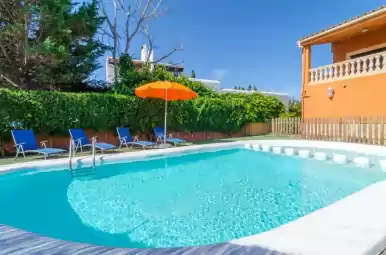 sa Coma, Mallorca
Places near Sa Coma
Other points of interest nearby Sa Coma
Back to top