Information about Soller Botanical Garden
The Botanical Garden of Soller is a stunning place located on the beautiful island of Mallorca, Spain. If you are looking for a holiday rental in Soller, this garden should be on your must-see list.
With over 1,000 different plant species, the Soller Botanical Garden is a green oasis in the heart of the island. The variety of plants is incredible, from the largest trees to the smallest plants, the garden is home to many exotic and rare species. In addition, there is an abundance of plants indigenous to the island that are a real delight to the senses.
One of the main attractions of the garden is the collection of tropical plants, which is housed inside a greenhouse. This space will transport you to a tropical world, full of life and colour, where you will be able to observe plants that are not seen elsewhere on the island. If you enjoy photography, you will find plenty of opportunities to capture unique and spectacular images.
The garden is also a perfect place for those looking for a quiet and relaxing atmosphere. You can stroll along the paths, breathe in the fresh air and enjoy the breathtaking views. In addition, there are several rest areas where you can sit and enjoy a picnic or simply relax while admiring the natural beauty that surrounds you.
If you plan to visit Soller, the Botanical Garden is a perfect option to include in your itinerary. Also, if you are looking for holiday rentals in Soller, there are many accommodation options available within walking distance of the garden. Staying close to the garden will allow you to enjoy the nature of the island and get the full experience of what the area has to offer.
In short, the Soller Botanical Garden is a must-see if you are looking for holiday rentals in Soller. This place will give you a unique and memorable experience, surrounded by exotic plants, tranquillity and natural beauty. Don't miss the opportunity to visit this natural treasure of Mallorca.
Houses near Soller Botanical Garden
See our range of properties near Soller Botanical Garden
Can pati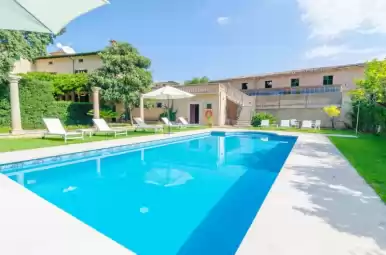 Sóller, Mallorca
Pool

Air conditioning

Wifi

14
Places near Soller Botanical Garden
Other points of interest nearby Soller Botanical Garden
Back to top