Information about Villaricos
Villaricos is a charming coastal village located in the province of Almería, Spain. Situated on the Costa de Almería, this picturesque destination offers a unique blend of natural beauty, rich history, and a vibrant local culture. With its stunning beaches, crystal-clear waters, and a wide range of outdoor activities, Villaricos is the perfect destination for those seeking a relaxing and enjoyable vacation. One of the main attractions of Villaricos is its beautiful beaches. The village is blessed with several pristine sandy beaches, such as Playa de la Fábrica and Playa de la Balsa, where visitors can soak up the sun, take a refreshing swim, or simply relax and enjoy the breathtaking views of the Mediterranean Sea. These beaches are known for their cleanliness and tranquility, making them ideal for families and those looking for a peaceful getaway. In addition to its natural beauty, Villaricos also boasts a rich history. The village has a long and fascinating past, dating back to Roman times. Visitors can explore the remains of the Roman settlement of Baria, which includes an ancient theater and a necropolis. The village also has a charming old town, with narrow streets, whitewashed houses, and traditional Andalusian architecture. Strolling through the streets of Villaricos is like stepping back in time, with its historic buildings and charming atmosphere. Villaricos is also a popular destination for outdoor enthusiasts. The village is surrounded by stunning natural landscapes, including the Sierra de Almagro and the Sierra de los Filabres. These mountain ranges offer a wide range of outdoor activities, such as hiking, mountain biking, and rock climbing. The area is also known for its excellent diving and snorkeling spots, with its clear waters and diverse marine life. Divers can explore the underwater caves and reefs, while snorkelers can admire the colorful fish and coral formations. The local culture of Villaricos is another highlight of the village. The village hosts several festivals and events throughout the year, where visitors can experience the traditional music, dance, and cuisine of the region. One of the most popular events is the Fiesta de la Virgen del Carmen, which takes place in July and celebrates the patron saint of fishermen. During this festival, the village comes alive with processions, music, and fireworks, creating a lively and festive atmosphere.
The village also has a variety of restaurants and bars, where visitors can sample the delicious local cuisine, including fresh seafood and traditional Andalusian dishes. In conclusion, Villaricos is a hidden gem on the Costa de Almería, offering a perfect blend of natural beauty, rich history, and a vibrant local culture. Whether you're looking for a relaxing beach vacation, an outdoor adventure, or a cultural experience, Villaricos has something to offer everyone. So, pack your bags and get ready to explore this charming village and create unforgettable memories.
Houses near Villaricos
See our range of properties near Villaricos
Lorielle stay - adults only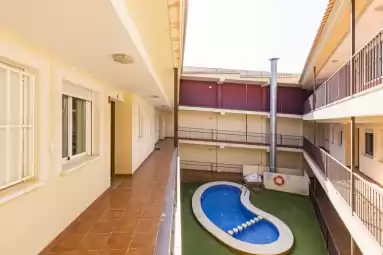 Sucina, Murcia
Places near Villaricos
Other points of interest nearby Villaricos
Back to top