Information about Cala Marçal, Mallorca
Cala Marçal is a beach located on the east coast of Mallorca, in Spain. With its crystal clear waters and wide golden sandy beach, it is an ideal place for those looking to enjoy the sun and sea in a natural and relaxed environment.
The beach has numerous services, such as restaurants, bars and showers, as well as a playground for children. In addition, it is possible to rent umbrellas and sun loungers to enjoy a full day of sun and beach.
Cala Marçal is a very popular beach among tourists due to its easy access and its location in a very quiet area. It is also an ideal destination for water sports, such as windsurfing or paddle surfing, thanks to its calm and smooth waters.
To reach Cala Marçal, you can take a bus from the city of Palma and capital of the island, or you can arrive by car. It is also possible to take boat trips from nearby towns, such as Porto Cristo or Cala Millor.
In short, Cala Marçal is a beautiful and quiet beach, ideal to enjoy the sun and the sea in a relaxed and natural environment. If you are looking for a place to relax and enjoy your vacations on the island of Mallorca, do not miss the opportunity to visit this wonderful beach.
Houses near Cala Marçal, Mallorca
See our range of properties near Cala Marçal, Mallorca
Barcelo-danus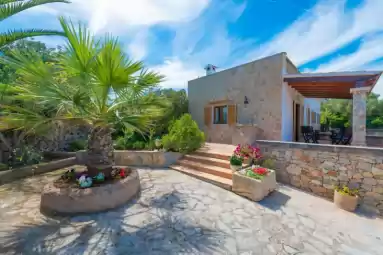 Portocolom, Mallorca
Places near Cala Marçal, Mallorca
Other points of interest nearby Cala Marçal, Mallorca
Back to top