Information about Costitx, Mallorca
Costitx is a small village located on the island of Mallorca, Spain. This quiet rural village is known for its rich history, stunning natural landscapes and relaxed atmosphere. If you are looking to rent a house for your next holiday, Costitx may be the perfect place for you.
Holiday rentals in Costitx offer a wide variety of accommodation options, from rural houses and villas to flats and rooms in private homes. Many of these holiday rental options offer amenities such as private pools, gardens and panoramic views of the Mallorcan countryside.
Costitx is an ideal destination for those looking for a quiet and relaxing holiday away from the tourist crowds. The village has an authentic and welcoming atmosphere that will make you feel at home. Furthermore, Costitx's location in the centre of the island makes it easy to explore Mallorca's many tourist attractions, from the golden sandy beaches to the picturesque mountain villages.
One of the most popular tourist attractions in Costitx is the Mallorca Astronomical Observatory, which offers guided tours and night-time observations of the starry sky. There are also a number of walking and cycling trails in the area, offering stunning views of the Mallorcan countryside.
Visitors to Costitx can also enjoy the delicious local gastronomy, which includes traditional dishes such as sobrasada and ensaimada, and wines from the region. In the village you will find a number of restaurants and bars where you can sample these delicious specialities.
In short, if you are looking for a relaxing holiday in an authentic and peaceful location in Mallorca, holiday rentals in Costitx may be the perfect option for you. With its rich history, stunning natural landscapes and delicious gastronomy, Costitx is a place that will not disappoint you. Do not hesitate to book your holiday rental accommodation in Costitx and enjoy an unforgettable stay on the island of Majorca.
Houses near Costitx, Mallorca
See our range of properties near Costitx, Mallorca
Es reco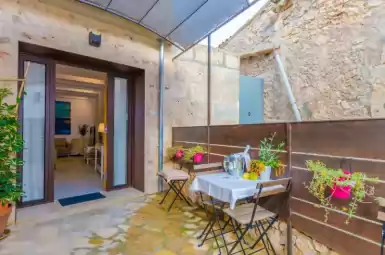 Costitx, Mallorca
Places near Costitx, Mallorca
Other points of interest nearby Costitx, Mallorca
Back to top