Information about Sencelles, Mallorca
Sencelles is a picturesque municipality located on the island of Mallorca in the Balearic Islands of Spain. It is an increasingly popular tourist destination for those looking to escape the hustle and bustle of the more touristy areas and experience authentic Mallorcan life. It also offers numerous accommodation options for visitors, including holiday rentals in Sencelles.
Sencelles is located in the centre of the island, making it an ideal starting point for exploring beautiful Mallorca. The municipality is known for its extensive rural areas, where visitors can enjoy the tranquillity and natural beauty of the island. Hiking and cycling routes are very popular in the area, with paths and trails winding through fields of almond trees, olive trees and vineyards. There are also several natural springs that provide fresh, clean drinking water.
Visitors opting for holiday rentals in Sencelles can choose from a wide range of accommodation options, from traditional rural houses to modern luxury villas. Many of these properties are located in idyllic rural settings and offer a perfect base for exploring the surrounding area. In addition, the municipality boasts a wealth of bars and restaurants offering delicious local specialities, including wines and oils produced in the region.
Sencelles is also an ideal destination for those interested in the history and culture of the island. The municipality boasts several historic buildings, including the parish church of San Pere, which dates back to the 17th century. It is also possible to visit the Raixa estate, a beautiful 18th century palace with impressive gardens and a museum showing traditional rural life on the island.
In short, Sencelles is an ideal holiday destination for those looking to experience authentic Mallorcan life in a rural and tranquil setting. Holiday rentals in Sencelles offer a wide variety of accommodation options in an idyllic setting, while the wealth of outdoor and cultural activities available make it a perfect destination for any type of traveller.
Houses near Sencelles, Mallorca
See our range of properties near Sencelles, Mallorca
Can vallori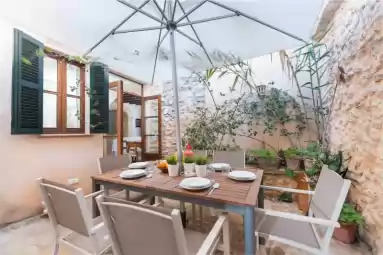 Sencelles, Mallorca
Places near Sencelles, Mallorca
Other points of interest nearby Sencelles, Mallorca
Back to top