Can alana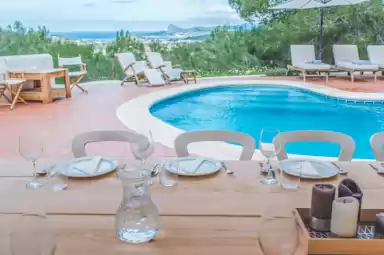 Sant Agustí des Vedrà, Ibiza
Pool

Air conditioning

Wifi

View

12
Can anna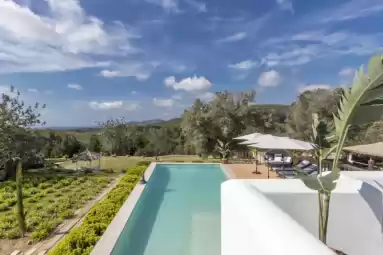 Sant Carles de Peralta, Ibiza
Pool

Air conditioning

Wifi

View

18
Can alivia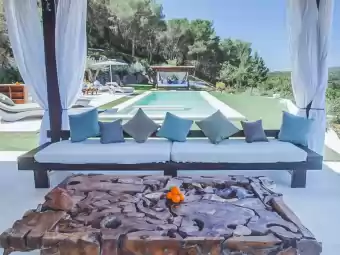 Sant Llorenç de Balàfia, Ibiza
Pool

Air conditioning

Wifi

8
Can kai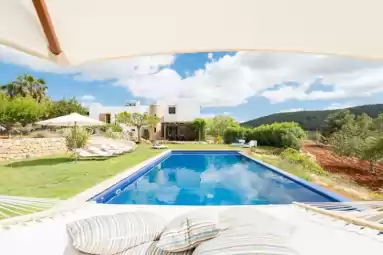 Sant Mateu d'Albarca, Ibiza
Pool

Air conditioning

Wifi

8
Can aspen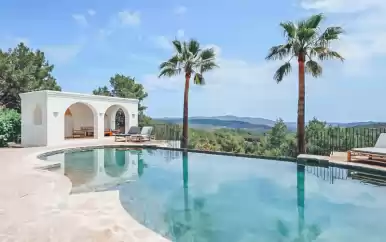 Sant Miquel de Balansat, Ibiza
Pool

Air conditioning

Wifi

View

10
Can elyza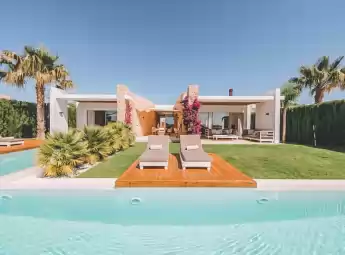 Sant Agustí des Vedrà, Ibiza
Pool

Air conditioning

Wifi

8
Can carmen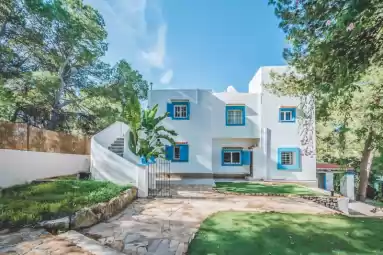 Puig d'en Valls, Ibiza
Pool

Air conditioning

Wifi

12
Can chloe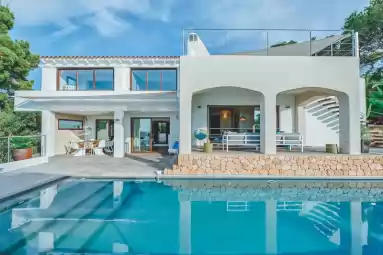 Sant Josep de sa Talaia, Ibiza
Pool

Air conditioning

Wifi

View

10
Can aria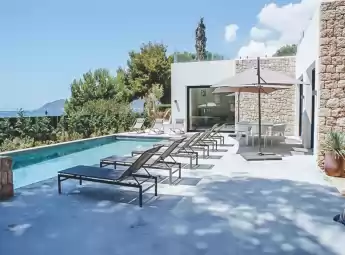 Santa Eulària des Riu, Ibiza
Pool

Air conditioning

Wifi

View

8
Can frutal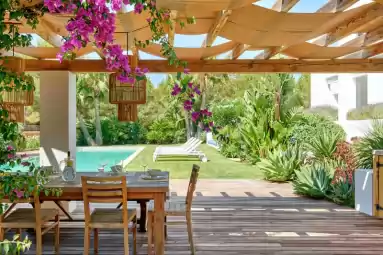 Sant Josep de sa Talaia, Ibiza
Pool

Air conditioning

Wifi

Pets

8
Can nemo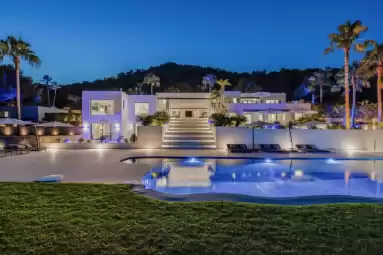 Jesús, Ibiza
Pool

Air conditioning

Wifi

View

12
Can melody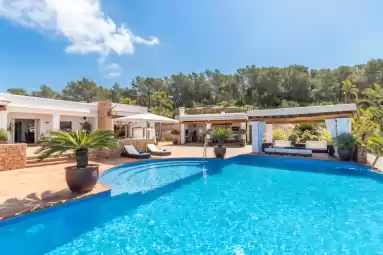 Santa Gertrudis de Fruitera, Ibiza
Pool

Air conditioning

Wifi

12
Can mayans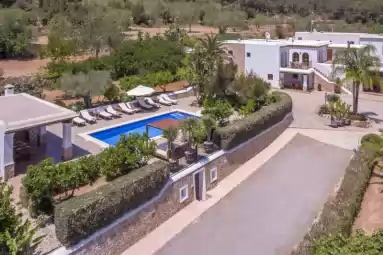 Santa Gertrudis de Fruitera, Ibiza
Pool

Air conditioning

Wifi

10
Can palau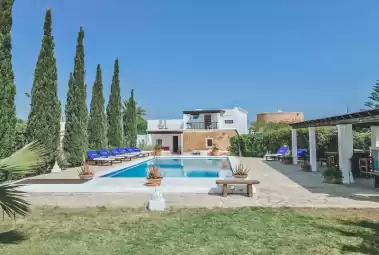 Sant Josep de sa Talaia, Ibiza
Pool

Air conditioning

Wifi

6
Can olivander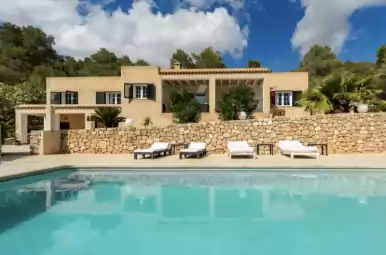 Sant Josep de sa Talaia, Ibiza
Pool

Air conditioning

Wifi

Pets

6
Can penelope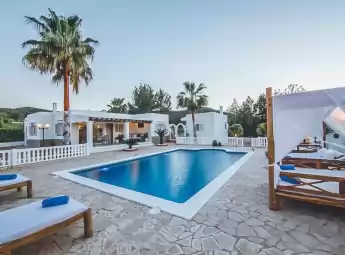 Sant Rafel de sa Creu, Ibiza
Pool

Air conditioning

Wifi

6
Can leilani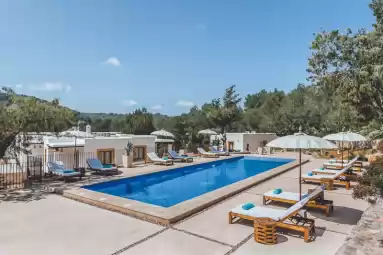 Sant Joan de Labritja, Ibiza
Pool

Air conditioning

Wifi

12
Can melanie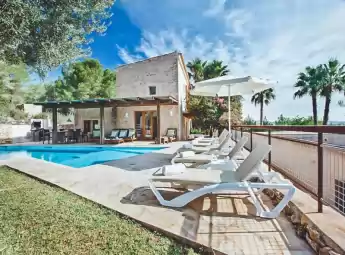 Sant Agustí des Vedrà, Ibiza
Pool

Air conditioning

Wifi

View

12
Can cabrit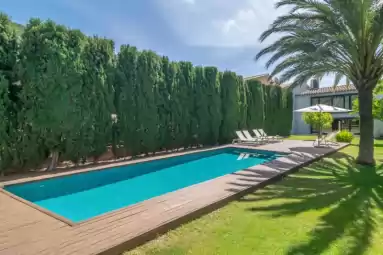 Alaró, Mallorca
Pool

Air conditioning

Wifi

6
Can brooke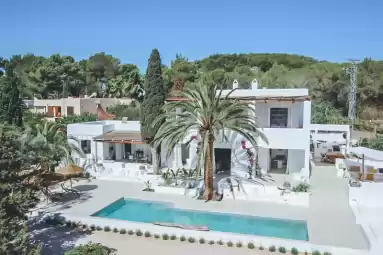 Sant Carles de Peralta, Ibiza
Pool

Air conditioning

Wifi

View

10
Can ellie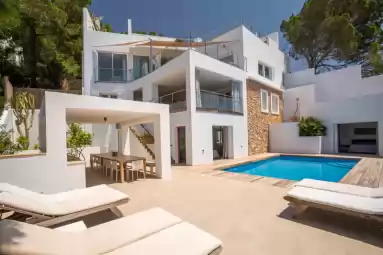 Sant Antoni de Portmany, Ibiza
Pool

Air conditioning

Wifi

View

12
Can parisa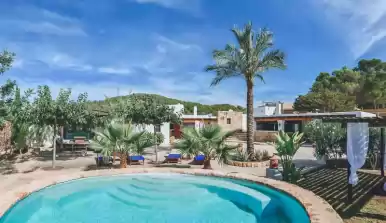 Sant Josep de sa Talaia, Ibiza
Pool

Air conditioning

Wifi

View

8
Can emma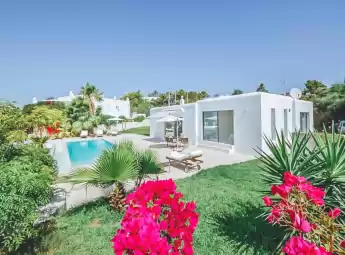 Jesús, Ibiza
Pool

Air conditioning

Wifi

View

4
Can de baix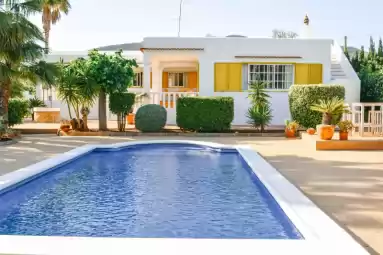 Sant Carles de Peralta, Ibiza
Can rowan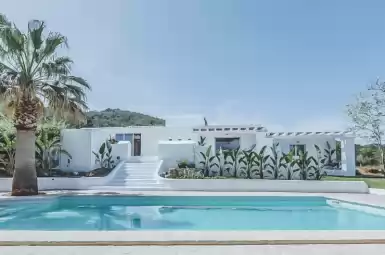 Sant Mateu d'Albarca, Ibiza
Pool

Air conditioning

Wifi

12
Can harley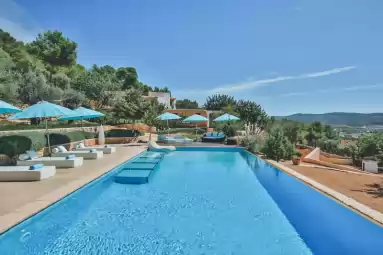 Sant Antoni de Portmany, Ibiza
Pool

Air conditioning

Wifi

Pets

11
Can blaia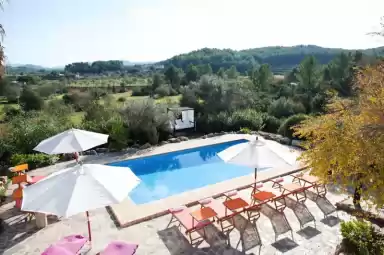 Sant Llorenç de Balàfia, Ibiza
Pool

Air conditioning

Wifi

12
Can gabriel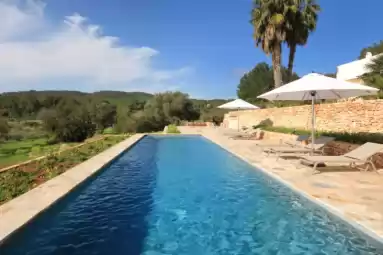 Sant Carles de Peralta, Ibiza
Pool

Air conditioning

Wifi

View

12
Villa silent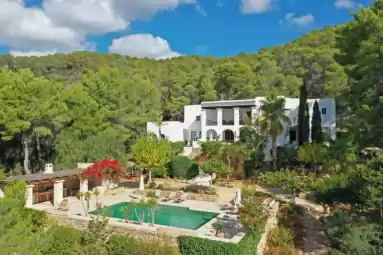 Sant Carles de Peralta, Ibiza
Pool

Air conditioning

Wifi

View

8
Villa teddy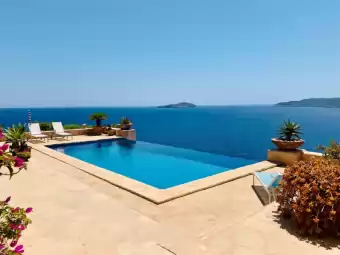 Cala de Sant Vicent, Ibiza
Pool

Air conditioning

Wifi

View

8
Villa vinya morna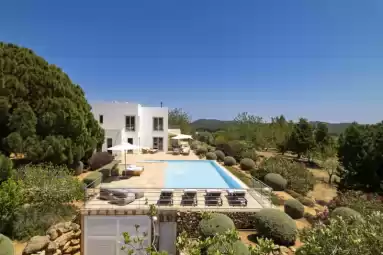 Sant Carles de Peralta, Ibiza
Pool

Air conditioning

Wifi

6
Villa zebra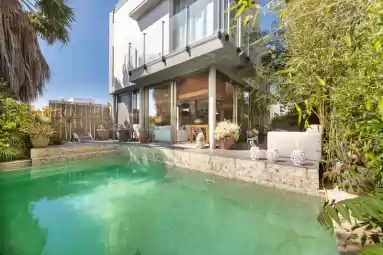 Puig d'en Valls, Ibiza
Pool

Air conditioning

Wifi

View

6
Villa paola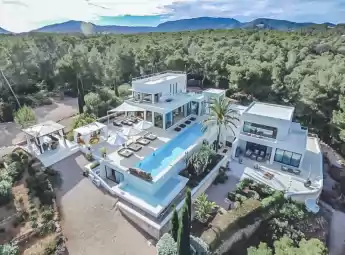 es Cubells, Ibiza
Pool

Air conditioning

Wifi

View

10
Villa wendy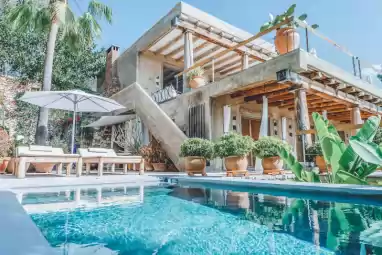 es Cubells, Ibiza
Pool

Air conditioning

Wifi

View

12
Villa serenity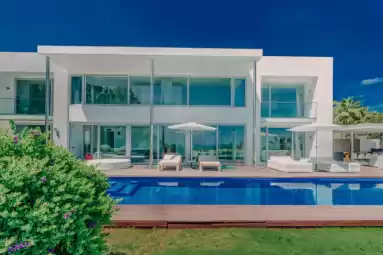 es Cubells, Ibiza
Pool

Air conditioning

Wifi

View

12
Villa talamanca views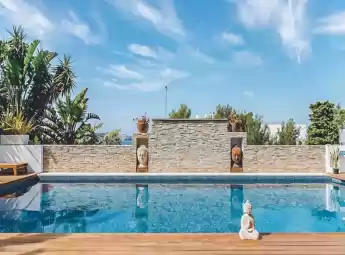 Jesús, Ibiza
Pool

Air conditioning

Wifi

View

10
Villa reial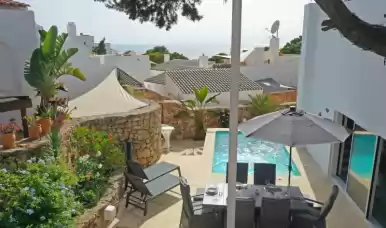 Sant Josep de sa Talaia, Ibiza
Pool

Air conditioning

View

5
Villa pamela
Jesús, Ibiza
Pool

Air conditioning

Wifi

View

10
Villa sadie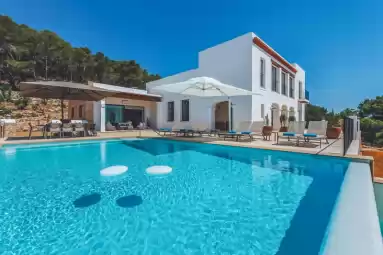 Santa Eulària des Riu, Ibiza
Pool

Air conditioning

Wifi

View

Pets

8
Villa vava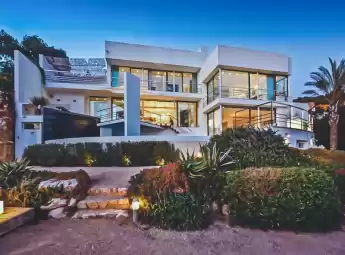 es Cubells, Ibiza
Pool

Air conditioning

Wifi

View

6
Villa vivian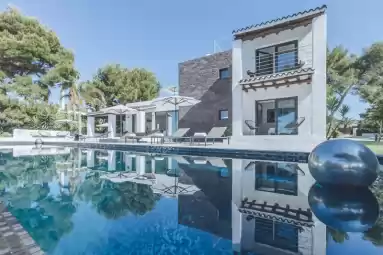 Sant Agustí des Vedrà, Ibiza
Pool

Air conditioning

Wifi

View

12
Villa reginia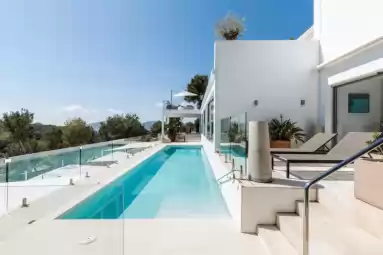 Jesús, Ibiza
Pool

Air conditioning

Wifi

8
Villa oleander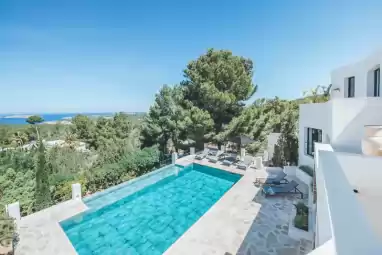 Sant Agustí des Vedrà, Ibiza
Pool

Air conditioning

Wifi

View

6
Villa samy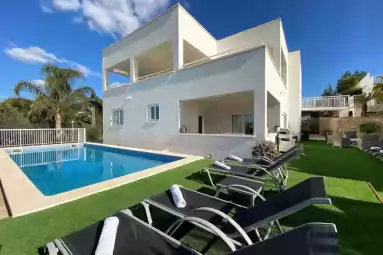 Jesús, Ibiza
Pool

Air conditioning

Wifi

12
Villa reina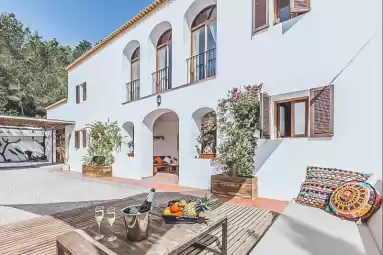 Santa Gertrudis de Fruitera, Ibiza
Pool

Air conditioning

Wifi

12
Villa vista bonita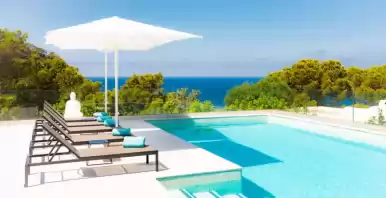 es Cubells, Ibiza
Pool

Air conditioning

Wifi

View

8
Villa tuscany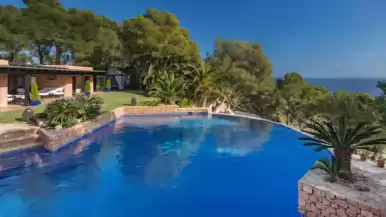 Jesús, Ibiza
Pool

Air conditioning

Wifi

View

12
Villa riley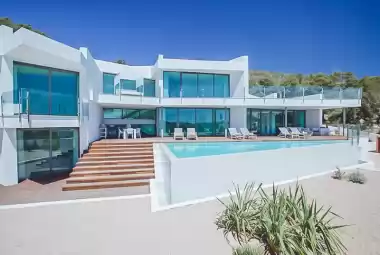 es Cubells, Ibiza
Pool

Air conditioning

Wifi

View

10
Villa valhalla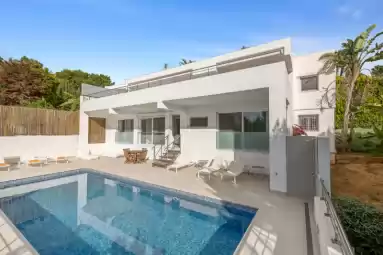 Jesús, Ibiza
Pool

Air conditioning

Wifi

View

10
Villa tula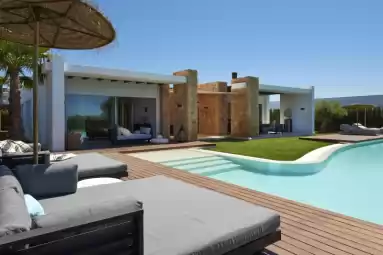 Sant Agustí des Vedrà, Ibiza
Pool

Air conditioning

Wifi

View

10
Villa tango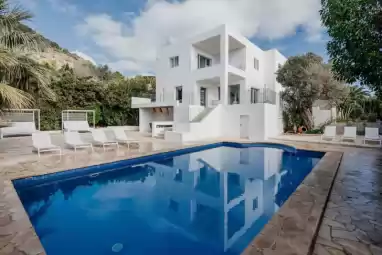 Sant Jordi de ses Salines, Ibiza
Pool

Air conditioning

Wifi

View

8
Villa panacea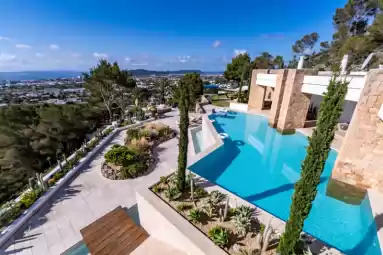 Sant Jordi de ses Salines, Ibiza
Pool

Air conditioning

Wifi

View

12
Villa leanna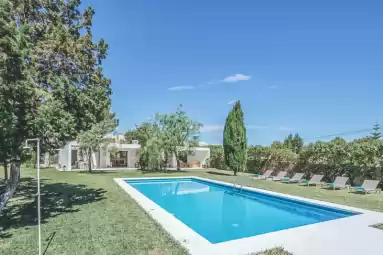 Sant Antoni de Portmany, Ibiza
Pool

Air conditioning

Wifi

8
Villa nicolas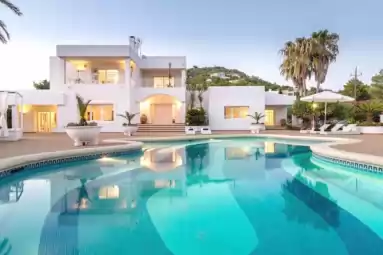 Jesús, Ibiza
Pool

Air conditioning

Wifi

6
Villa libelula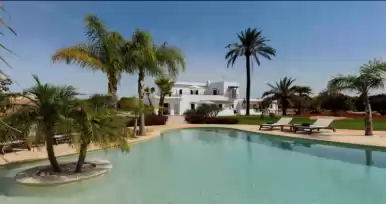 Sant Carles de Peralta, Ibiza
Pool

Air conditioning

Wifi

View

8
Villa lucy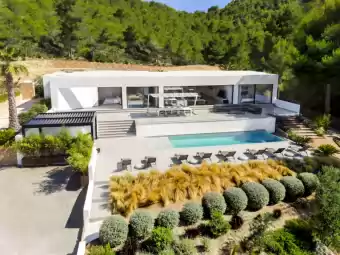 Sant Josep de sa Talaia, Ibiza
Pool

Air conditioning

Wifi

View

10
Villa noya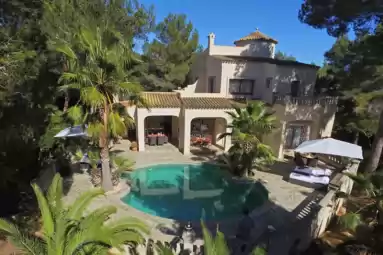 Sant Carles de Peralta, Ibiza
Pool

Air conditioning

Wifi

Pets

8
Villa gina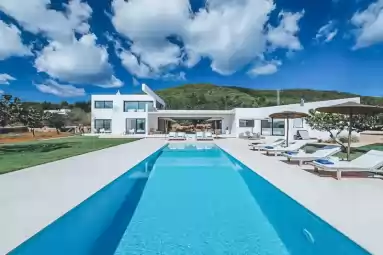 Sant Joan de Labritja, Ibiza
Pool

Air conditioning

Wifi

16
Villa moomins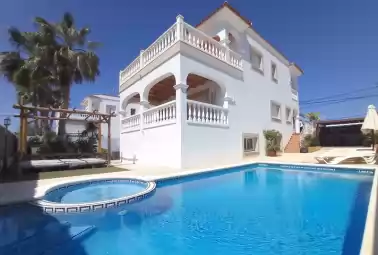 Jesús, Ibiza
Pool

Air conditioning

Wifi

10
Villa lyla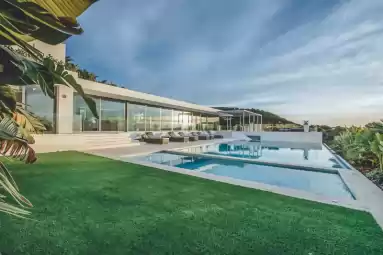 Jesús, Ibiza
Pool

Air conditioning

Wifi

View

10
Villa livia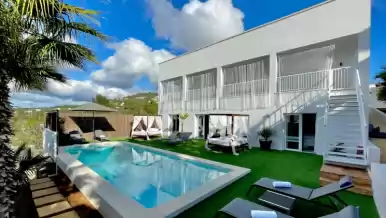 Jesús, Ibiza
Pool

Air conditioning

Wifi

10
Villa everly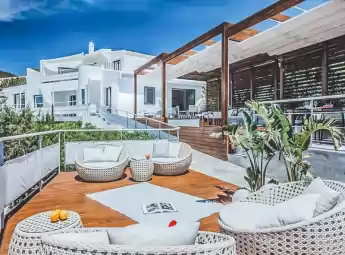 es Cubells, Ibiza
Pool

Air conditioning

Wifi

View

10
In Ibiza, you'll find a wide variety of accommodation options. If you like luxury villas, you're in luck, because Ibiza offers some of the most impressive and luxurious villas in the world. In addition, Ibiza is known for its delicious Mediterranean food, which includes fresh seafood, fresh salads and a wide variety of typical local dishes. If you are a lover of electronic music, Ibiza is the perfect place for you. The island is home to some of the most famous nightclubs in the world, such as Pacha, Amnesia, Ushuaia and many more. In short, Ibiza is an amazing place for an unforgettable holiday. From beautiful beaches to stunning luxury villas and vibrant nightlife, this island has it all, so don't wait any longer and book your Ibiza holiday now!
Find the property you are looking for
Looking for a luxury villa in Mallorca? A country estate in Costa Blanca? Find in the following categories what you were looking for.
Back to top