Information about Museu arqueològic de Son Fornés
The Archaeological Museum of Son Fornés in Montuiri is a must for history and archaeology lovers in Mallorca. This museum, located in the heart of the island, presents a permanent exhibition showing the findings of the archaeological site of Son Fornés.
The site of Son Fornés is one of the most important of the island and is located in the municipality of Montuiri. It was discovered in the 1950s and since then has been the subject of numerous excavations and studies by archaeological experts. The museum's exhibition includes pieces and objects from different periods, from the Bronze Age to Roman times.
Among the museum's highlights are funerary stelae and ceramic objects, as well as coins and bronze objects. There is also an extensive collection of tools and utensils used by the ancient communities that inhabited the area.
The museum has a projection room showing a documentary about the archaeological site and its history. In addition, guided tours are offered for groups and for the general public, in which the different pieces and their historical context are explained in detail.
If you are planning your trip to Mallorca and you are interested in archeology and history, you cannot miss the Archaeological Museum of Son Fornés in Montuiri. Visit it and let yourself be captivated by the fascinating stories and pieces that this place has to offer.
Houses near Museu arqueològic de Son Fornés
See our range of properties near Museu arqueològic de Son Fornés
Ca na nyola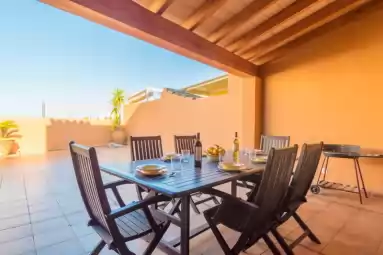 Montuïri, Mallorca
Places near Museu arqueològic de Son Fornés
Other points of interest nearby Museu arqueològic de Son Fornés
Back to top