Information about Parque Natural de Mondragó
Mondragó Natural Park is one of the natural treasures of the island of Mallorca, located in the municipality of Santanyí. It is one of the most visited natural parks of the island thanks to its natural beauty and the great variety of flora and fauna it houses.
The Natural Park of Mondragó has an extension of more than 750 hectares, where you can find a great variety of ecosystems, such as sand dunes, rocky cliffs, pine forests and Mediterranean scrubland. It also has two beaches of white sand and crystal-clear waters: S'Amarador beach and Mondragó beach, which are very popular with visitors. One of the most popular activities for visitors to the Mondragó Natural Park is hiking along its many trails. Among the most popular trails are the coastal path, which offers breathtaking views of the rocky cliffs and the Mediterranean Sea, and the path of the ponds, which runs through the park's wetlands and allows the observation of migratory birds.
Mondragó Natural Park is also home to a wide variety of flora and fauna species. In its pine forests you can find species such as Aleppo pines, holm oaks and junipers. In terms of fauna, the park is home to birds such as the shag, the grey heron and the osprey, as well as reptiles and mammals such as the Balearic lizard, the European hedgehog and the horseshoe bat.
Another of the characteristics that make Mondragó Natural Park a special place is its conservation. The park has an important conservation and protection work by the local authorities, which has allowed preserving its natural beauty and unique ecosystem.
In short, the Mondragó Natural Park is an essential place to visit on the island of Mallorca. Its natural beauty, its white sandy beaches, its hiking trails and its great variety of flora and fauna make it a perfect destination for nature lovers and sustainable tourism.
Houses near Parque Natural de Mondragó
See our range of properties near Parque Natural de Mondragó
Cas general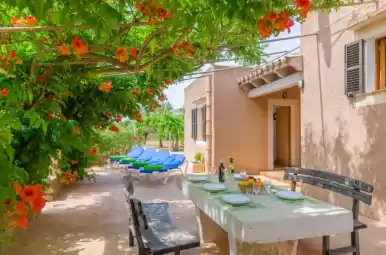 Portopetro, Mallorca
Places near Parque Natural de Mondragó
Other points of interest nearby Parque Natural de Mondragó
Back to top