Information about Playa Mangueta, Cádiz
Welcome to Playa Mangueta, located in the charming town of Vejer de la Frontera, in the province of Cadiz. This stunning beach, with its combination of natural beauty and tranquillity, is a true paradise on the Costa Gaditana. If you are looking for relaxation, breathtaking scenery and an escape from city life, Playa Mangueta is the ideal destination.
Playa Mangueta is located in an unspoilt environment, surrounded by dunes and native vegetation. Its long stretch of golden sand and crystal clear sea invite you to enjoy days of sun and sea in total tranquillity. Access to the beach is through a picturesque path surrounded by beautiful natural landscapes, which adds to the charm of the experience.
This beach is distinguished by its tranquillity and relaxed atmosphere. Unlike other more crowded beaches in the area, at Playa Mangueta you can enjoy a serene atmosphere away from the hustle and bustle. It is the perfect place to disconnect, rest and renew your energy.
Nature lovers will find Playa Mangueta a true paradise. The beach is surrounded by a rich flora and fauna, which makes it an ideal place for hiking and bird watching. You can explore the surroundings and discover the natural beauty of the area.
The location of Playa Mangueta, in Vejer de la Frontera, offers the opportunity to combine days at the beach with a visit to a charming village. Vejer de la Frontera is known for its impressive old town, with its narrow cobbled streets, whitewashed houses and picturesque squares. Strolling through its streets is like stepping back in time and immersing yourself in the history and culture of the region.
If you're a foodie, you'll love the culinary offerings in Vejer de la Frontera. The local restaurants offer a delicious variety of traditional dishes, where fresh seafood and fish are the protagonists. Don't miss the opportunity to sample the region's specialities while enjoying the sea views.
In short, Playa Mangueta, in Vejer de la Frontera, is a true coastal paradise in the province of Cadiz. Its natural beauty, tranquillity and perfect combination of sea and mountains make it an ideal destination for those looking to relax and enjoy nature. Dive into its crystal-clear waters, walk along its dunes and explore the charms of Vejer de la Frontera, an unforgettable experience awaits you at Playa Mangueta!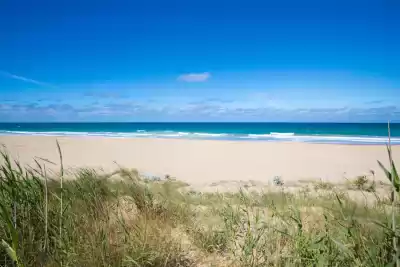 Houses near Playa Mangueta, Cádiz
See our range of properties near Playa Mangueta, Cádiz
Azorin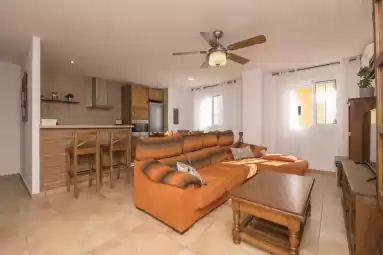 Conil de la Frontera, Cádiz
Places near Playa Mangueta, Cádiz
Other points of interest nearby Playa Mangueta, Cádiz
Back to top