Information about Santa Margalida
Santa Margalida is a quiet and pleasant municipality with a population of about 11,000 inhabitants. It is located in the northeast of Mallorca and is surrounded by beautiful beaches and coves, as well as numerous hiking and cycling routes. It is also just a few kilometers from the Natural Park of S'Albufera, a protected wetland area that is an important refuge for native fauna and flora.
One of the main attractions of Santa Margalida is its old town, which has a rich history and traditional architecture. Here you can find old country houses and historic buildings, such as the church of Santa Margalida, which dates back to the 18th century.
Santa Margalida is also known for its gastronomy, which features traditional dishes such as "arròs brut" (a rice dish with meat and vegetables typical of the island) and "sobrassada". In addition, the municipality has several restaurants and bars that offer a wide variety of gastronomic options.
It is also famous for its festivals, such as the Fiestas de San Jaume, which are held in July and include a wide variety of cultural and festive events for the whole family. In addition, the municipality has numerous religious festivities, such as the feast of Santa Margalida, which is celebrated on July 20.
In terms of tourism, Santa Margalida has a wide variety of accommodations, ranging from hotels and apartments to rural houses and fincas. It is ideal for those looking for a quiet place away from the hustle and bustle of the main tourist centers of the island.
In short, Santa Margalida is a charming municipality that offers a wide variety of options for tourists, from beautiful beaches and coves to hiking and cycling routes. In addition, its rich history and gastronomy, as well as its festivities and cultural events, make it an interesting place to visit all year round.
Houses near Santa Margalida
See our range of properties near Santa Margalida
Alcudiola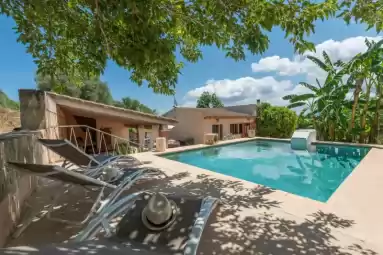 Santa Margalida, Mallorca
Places near Santa Margalida
Other points of interest nearby Santa Margalida
Back to top