Information about Valldemossa Cartuja
The Valldemosa Charterhouse is a historic monastery located in the town of Valldemosa, on the island of Mallorca. Built in the 14th century as a royal palace, it became a Carthusian monastery in the 18th century and was the temporary home of Frédéric Chopin and George Sand in 1838.
The Valldemosa Charterhouse boasts impressive Gothic and Baroque architecture, with a church and a series of cloisters and gardens. The main cloister, known as the Claustro Grande, has a series of side chapels and an impressive central fountain.
The Cartuja church is an impressive example of Baroque architecture and features a series of altars and frescoes. The main altar is particularly notable, with an image of the Virgin Mary and a series of saints and angels carved in wood.
The Valldemosa Charterhouse also has a number of outbuildings, including a library, a pharmacy and a music room. The music room, known as the Sala Chopin, was the place where Chopin and Sand gave several concerts during their stay at the Charterhouse.
Today, the Valldemosa Charterhouse is a major tourist destination on the island of Mallorca and hosts a number of exhibitions and cultural events throughout the year. Visitors can explore the Carthusian monastery's outbuildings and enjoy its stunning gardens and panoramic views.
In short, the Valldemosa Charterhouse is an impressive and history-filled place on the island of Mallorca. With its impressive architecture, rich cultural history and the historical presence of Chopin and Sand, it is a place not to be missed if you visit the island.
Houses near Valldemossa Cartuja
See our range of properties near Valldemossa Cartuja
Ca hado xucla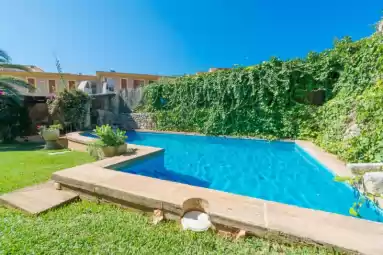 Valldemossa, Mallorca
Places near Valldemossa Cartuja
Other points of interest nearby Valldemossa Cartuja
Back to top