Information about Es Capdellà, Mallorca
Es Capdellà is a charming village located in the municipality of Calvià, on the island of Mallorca. This small village is known for its beautiful mountain views and stunning natural landscapes. It is an ideal destination for those looking to relax and enjoy nature. The village has a wide variety of hiking trails that will take you through stunning natural landscapes and allow you to discover some of the best kept secrets of the island.
In addition, Es Capdellà has several places of tourist interest, such as the church of Sant Joan Baptista, a beautiful church built in the 18th century, and the Puig de Sa Crane, a 436-meter-high mountain that offers spectacular views of the village and the surrounding area.
Es Capdellà also has a wide variety of bars and restaurants where you can enjoy the delicious Mallorcan gastronomy, including dishes such as tumbet, sobrasada and grilled lamb. In addition, the village is famous for its wines, so you can't miss tasting some of the local wines during your visit.
Another highlight of Es Capdellà is its weekly market, which is held every Wednesday morning. At this market you can find a wide variety of local products, including fresh fruits and vegetables, baked goods, handicrafts and much more.
In short, Es Capdellà is an ideal destination for those looking to enjoy nature and tranquility. With its stunning natural landscapes, its wide range of hiking trails, its tourist attractions and its delicious local gastronomy, Es Capdellà is a place you cannot miss if you visit the island of Mallorca. Do not hesitate, visit Es Capdellà and discover all it has to offer!
Houses near Es Capdellà, Mallorca
See our range of properties near Es Capdellà, Mallorca
Can pere vell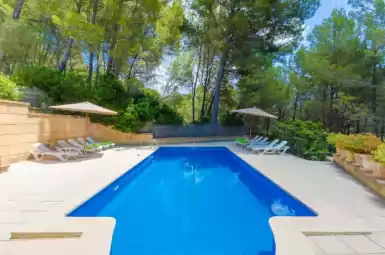 Andratx, Mallorca
Places near Es Capdellà, Mallorca
Other points of interest nearby Es Capdellà, Mallorca
Back to top